Students busted in Sessions Hall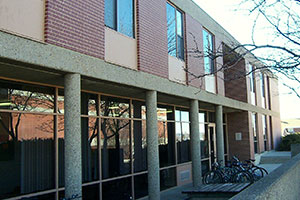 This archived article was written by: Josie Sue Slade
Four student athletes were caught in Sessions Residence Hall on Thursday, Jan. 22, at 12:30 a.m. with alcohol on their persons. The students involved were reported to student services office.
USU Eastern campus police, Price City police department and Carbon County Sheriffs Office responded to the incident.
Greg Dart, vice chancellor over enrollment management, said, "We take our student code of conduct very seriously. Part of that is a zero tolerance policy for alcohol and drugs on campus.
"Although we don't comment on specifics on student conduct issues, any allegation of a breach of the student code conduct is handled swiftly and according to the tenants of that code."
All students who breach the code of conduct must face consequences set by the student services office. If the students are involved in any extra-curricular activities on campus, the program may also handle the issue.