"The Merchant of Vegas" bring wares to Eastern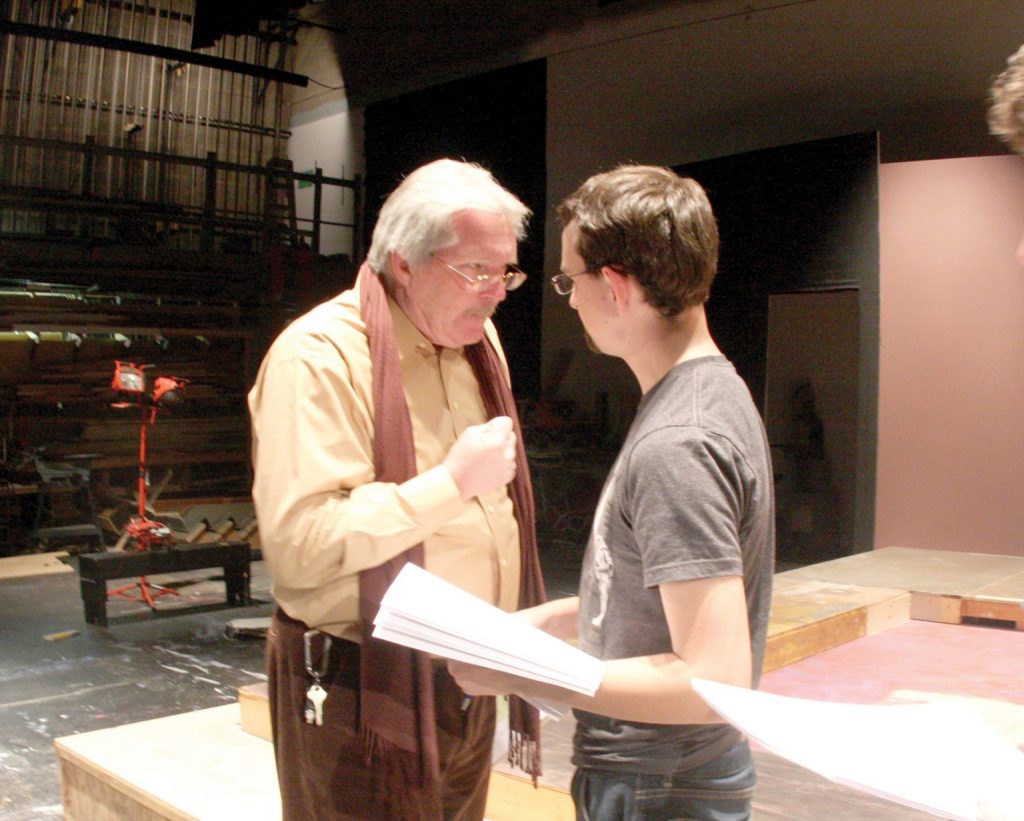 This archived article was written by: Priscilla Sharp
Coming soon to Utah State University Eastern's campus is a brilliant adaptation of William Shakespeare's "The Merchant of Venice." Wade Arave originally created this adaptation. In his absence is a new face to campus, and the artistic direction to complete the play's adapting is director Jarom Brown.
"The Merchant of Vegas" follows the struggles of the Jewish religion versus Christianity. "Merchant," like many of Shakespeare's plays, has the flexibility of relating to the era that they were created in as well as the one we live in. It comes across as a problem production because it holds many of the struggles humans face daily, jealousy, anger, revenge and selfishness, and yet in many books it's listed as a comedy. People should come to watch the production because as actor Jennifer Thomas said, "Well, why not?"
USU Eastern's Brent Innes is producer and designer, alongside stage manager Liz Anvick and assistant stage manager Marki Kazebee, have combined their talents to masterfully set the stage in preparation for their show.
This play incorporates "theatre in the round." If you happen to make it before the available 130 seats are filled, you will be sat in seats of four rows lined along the outer sides of the stage. Some might say the view is comparable to courtside seats at a basketball game, but instead of squeaky shoes, your ears will be filled with the magical voices of the actors.
Corey Ewan, theatre chair, who performs the part of Shylock, says his favorite part of the production is, "The courtroom." His favorite line is "To bait fish withal, if it will feed nothing else it will feed my revenge!" Ewan is also the customer for "Merchant."
Josh Bone, one of the actors, plays Bassario and he likes the trial part in Merchant. He says people should come to watch the play because, "Who doesn't like Vegas?"
Donnie Corwin, who plays Gratiano, says his favorite part is the courtroom or trial scene as well. "There's a very interesting variety of emotions that come through and it's just very well written."
In case there is any question on whether people should come to the play, ask Toby Prettyman, who plays Lorenzo/Arragon. "Shakespeare is so classic, and the more you understand it, the better it becomes to the viewer. The 'Merchant of Vegas' is a great show that all will enjoy." Actor Aaron Bone who plays Salario, says "Just go see it."
The production opens on Thursday Feb. 19-21 and the following week Feb. 26-27 at the Geary Theatre. Patrons need to be at the theatre by 7:15 p.m. although the production does not start until 7:30 p.m. in order to get one of the available seats.
USU Eastern student cost to attend is $1 with activity card.