Annual Eastern Student Association Elections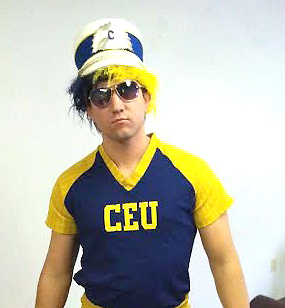 This archived article was written by: Ben Bjarnson
My name is Ben Bjarnson. I am running for this position because I see where and how to improve student life.
An experience I have had while working in a group to accomplish a goal is when we had a student call meeting not too long ago. We all had things on our minds, and we all wanted to voice our concerns. They are being talked about and we will see positive change happen because we cared enough to speak up.
My greatest strength as a leader is how I can envision change. I see it, I believe, and others have confidence in it.
As a student leader, I know I would represent all students of Utah State University Eastern, and in that role I feel I can represent all interest objectively. Right now I feel I represent the entire demographic of students from those just starting to those finishing up their journey.
I think I have a unique perspective that others find valuable in their decision-making process, and that I learn even more from those around me than they do from me.