Baseball starts home season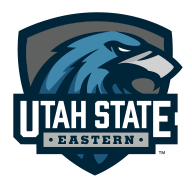 This archived article was written by: Shaun Peterson
USU Eastern's baseball team traveled to Las Vegas, Nev. for four games last weekend. After close losses, the Eagles came home with a win to finish their second road trip 1-3.
Head Coach Scott Madsen said, "After watching his team battle day in and day out to get that victory, it is nothing short of amazing. We have played one of the toughest preseason schedules to date. The excitement these players continued to have is one of the best experiences that I have been around, especially to get that from a team that is so dominant [Western Nevada]. We have only beat them a total of five times. It was earned by the entire team and I couldn't be any prouder of these men."
In the Eagles' first game against Colorado Northwestern Community College, they found themselves down 3-1. After Hadley Thorpe was hit by a pitch, Greg Ashley and Austin Guertsen both singled to plate one run, then pinch hitter Taylor Nielson then brought in the tying run on a fielder's choice.
After both teams went scoreless in the ninth, the Spartans scored a run in the bottom of the 10th to steal the victory. Pitcher Sean Hardman threw a solid game, going six and a third innings, allowing three runs and striking out five.
The Eagles took on Salt Lake Community College and their offense had another rough time as they scattered only four hits to take a loss 3-1. Pitching was once again solid. Bennett Bradford went five and two thirds, only allowing one run and striking out four. Catcher Kelby Landon lead the way with two hits.
The team then took on the talented Southern Nevada Coyotes, who are nationally ranked. Sophomore Cooper Beck gave an outstanding pitching performance going five innings allowing two earned runs. He left in the sixth with the game tied at two, but the bullpen was not able to contain the Coyotes as they ran away with a 10-2 victory. Bryce Blackburn went 1-2 with a stolen base and Greg Money went 1-3 with a double.
The Eagles saved their best for last as they took on Western Nevada College. Down 1-0 in the top of the seventh, the Eagles loaded the bases with two outs, then freshman Cooper Thorpe was able to flick one up the middle for a infield single to tie the game.
But they weren't done. Center fielder Brandon Eyring came up with a huge single to plate two runs and take a 3-1 lead. Third baseman Thorpe then put the game out of reach with a towering three-run home run over the left field fence to give the Eagles their first win of the season 6-3.
Thorpe said, "It was a great team effort. Our pitching was awesome. It's nice to see our hard work finally pay off." Dakota Carlson pitched a gem for the Eagles going six innings, allowing one run and striking out four. Greg Money was 2-2 with a double and a single.
The Eagles start SWAC play with a home and away series with SLCC on Feb. 25 and 27.