Wong: kind, patient and loves to help others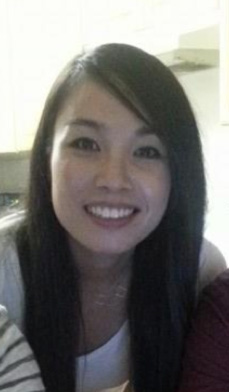 This archived article was written by: Carly Dalton
Rita Wong, an international student from Hong Kong, is a hardworking, loyal and trustworthy friend to anyone. She wants to help others become the best version of themselves, and that has motivated her in life to value others.
When people first meet Wong, they notice how kind and patient she is. She loves helping and getting to know others. The first thing she notices about others is their attitude for life. She enjoys, "the feeling when you help someone know their value and watch them improve their life, especially when their life lights up another life."
Wong has one older brother and a younger sister. Her family life was pretty rough growing up, so she had to work to help support her family. The most memorable thing about her childhood was, "spending quality time with her family, eating dinner together and just catching up with their week."
Wong has an outgoing and fun personality, and during her free time she likes going to the, "movies since she never had a lot of free time to do so before."
A dream vacation for her would be to have the opportunity to, "go to Europe and travel across the continent." She loves the culture and different architecture throughout Europe. She, "wants to learn and explore many of the cities to better understand the culture and environment."
The biggest change that Wong's had to implement in her life is coming to America, since the culture, humidity, landscape and many other things are different than Hong Kong. With the help of her host family, which she values dearly, she has been able to make this change.
Her favorite thing about living in Price, "is living with her host family. They let me know a lot of American things, they treat me as a daughter and let me feel I am apart of them. Plus I have a lot of good friends"
Wong's biggest influence is her aunt. She lives in Hong Kong and is a psychologist. "When I was little, she always took care of me, let me know how to be a good person and the value of myself."
The best advice Wong has ever been given is, "even if you have a good education, without a good attitude and behavior, it is useless." With her education she wants to major in nutrition or be a pharmacist, because she likes being healthy and likes helping others achieve their goals of being healthy.
If she was to have any super power it would be, "the power of happiness, and to stay far away from the wicked people."
One of Wong's greatest accomplishments is serving a mission for the Church of Jesus Christ of Latter-day Saints between 2011 and 2013. One of her converts is serving at the Salt Lake Temple. She loves bringing happiness to others and helping others in need.