Eastern faces 4-5 percent tuition hike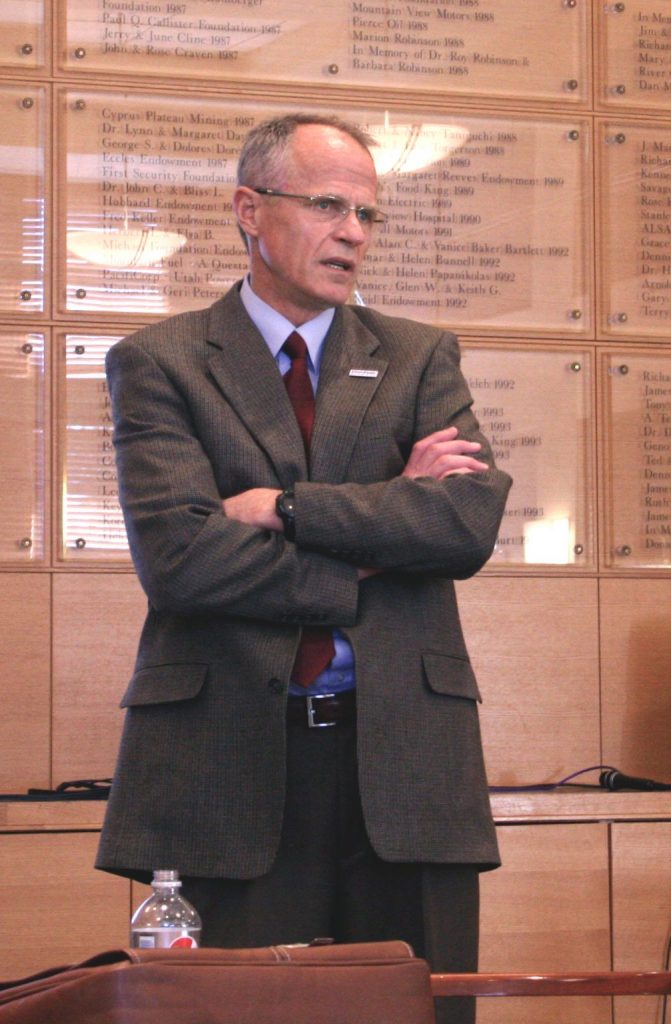 This archived article was written by: Sam Czarneki
There's always good and bad news each year when tuition increases are discussed. The good news is enrollment should be growing and USU Eastern gets a shiny, new building on its south entrance. The bad news is that tuition is being increased four or five percent.
On March 3, Chancellor Joe Peterson called a truth in tuition hearing to educate the staff and students on campus about the tuition changes.
The tuition raise is due to a great deal of factors. The state of Utah pays 79 percent of each USU Eastern student's tuition. Students pay for 21 percent of their tuition, down two percent from 2006-07. Compare USU Eastern's revenue generated from tuition to USU's Logan campus. Logan students pay 38 percent of their tuition with the state of Utah paying 62 percent.
Snow's students pay 30 percent of their tuition, followed by Salt Lake Community College at 41 percent and Dixie State College at 42 percent.
How does USU Eastern's tuition and fees stack up against other Utah colleges? Eastern is the best deal in the state with $3,138 charged for 15 credits. SLCC charges $5,505, Snow $5,671, USU Logan $9,245 and the University of Utah $12,588.
Students will also pay an additional $15 in student fees next year, going from $235 to $250 as per student government's recommendation. Peterson said these revenues will contribute to paying off the Jennifer Leavitt Student Center bond.
Chancellor Peterson mentioned that the new building is important to USU Eastern's curb appeal as well. We have a small, friendly campus that people can easily navigate and traverse, so getting lost usually isn't an issue, and students both prospective and current like that. However, some of our buildings are very old, and it shows, introducing a new, fully modern building right on the edge of campus will make us look newer and better. He added, "USU Eastern's research on its curb appeal, 'it was the best of campuses . . . it was the worst of campuses.'"
Two new programs are slated to begin on campus: ceramics and a women's softball team. The ceramics department will be housed within the new building, along with the art, newspaper, theater, criminal justice and music departments. A ceramics instructor will be hired before fall semester to teach in the art department. More information about women's softball is soon to follow.
Peterson said the program needs $60,000 to begin operations and it will probably use part-time coaches.
The chancellor talked about how important it is to the future of Eastern to reach the Four-in-Four Goal in enrollment. According to his projections, Eastern should have 3,300 students fall semester 2015, 3,600 fall semester 2016 and 4,000 fall semester 2017.
The campus is still a growing one, and in order to grow, changes need to be made and remade. Change in policy is just necessary for an institution like USU Eastern to expand. For more info, contact Chancellor Peterson or Vice Chancellor Eric Mantz, both of whom are listed in the school website's directory.