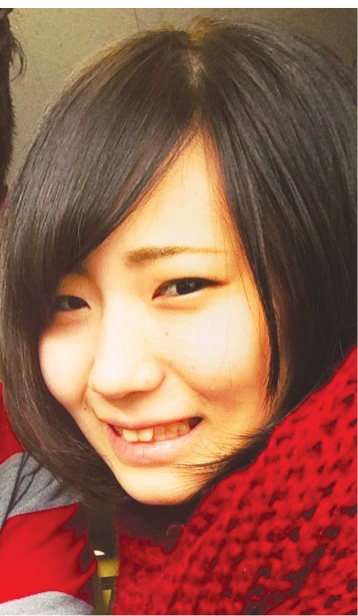 This archived article was written by: Carly Dalton
Natsumi Odajima, a USU Eastern student from Tokyo, Japan, is the youngest of three, with two older brothers. The thing she remembers most about her childhood is, "fighting with them, because it was hard to get along and we didn't agree on anything."
Odajima's dream vacation would be to go to Alaska, "because it's cold and beautiful."
When Odajima has free time, she likes to play video games, her favorite being "Call of Duty."
The biggest change that has happened in Odajima's life was, "being baptized as a member of The Church of Jesus Christ of Latter-day Saints. Another is coming to America and having the opportunity to come to school in the United States. While travelling back and forth throughout the past four years I have spent up to $8,000 in travelling costs."
The one good thing everyone says about Odajima is that she is smart and good at math. She is also funny, likes to tutor people and very fun to be around.
Odajima's cousin Hajime is the biggest influence and role model in her life because he is smart, talented, helped her get into school, always there when she needed him, and is also very caring.
Odajima wants to major in geology and when she graduates from up she wants, "to be rich and a geologist."
Odajima's favorite attribute about her mom is, "she let's me do whatever I want and she spoils me."
The part Odajima likes about being in Price is there are no Japanese but she says, "Price is too small." She loves Japan because of the food, she enjoys the history, the size of the city where she lives and the temples.
The best advice Odajima has been given in life is, "Don't chase boys." Her favorite color is green. If she had a super power she would want to read people's minds. One thing you probably didn't know about her is that she is double jointed in her elbows.