Sly: youngest player on Eastern's basketball team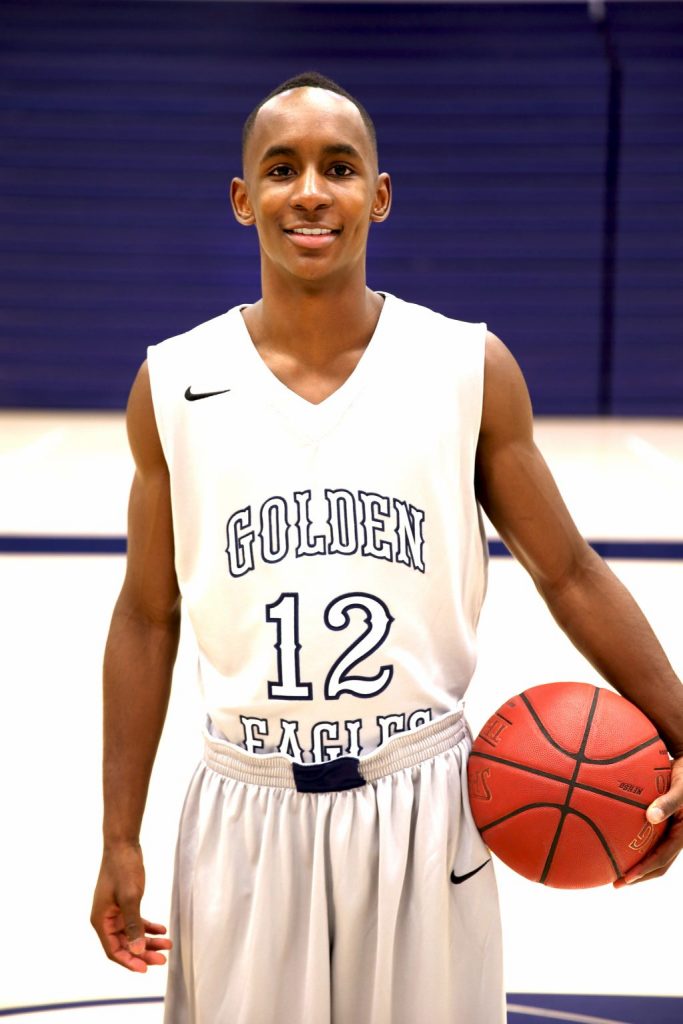 This archived article was written by: Marcelo Ruediger
Brandon Sly, the youngest basketball player for the Golden Eagles, was raised in Riverton, Utah, where he played basketball since elementary school. Sly turned 18 years old right before the season began on Aug. 29.
Sly played high school basketball for Riverton High School for three years. Freshman year he attended a different high school. His junior and senior year, Sly earned varsity letters. His father knew the head coach Vando Becheli and talked to him about bringing Sly to play for the Golden Eagles. "I thought Utah State University Eastern would be a nice place to play basketball and it was close to home." Sly came down for a workout and after seeing him play, Coach Vando offered him a scholarship.
As a freshman, Sly averaged 12.7 minutes, three points and 2.3 assists per game. He was crucial many times coming out of the bench to help the team. However, this year's season this for men's basketball was not good. "I thought it was a rough season. We had ups and downs, but even though things did not go our way I have learned a lot," said the young, talented point guard.
Sly has great expectations for next year and wants to come back to Eastern for his sophomore year. "Things I would want to change for next year is being more of a leader and pushing myself to my limits so I can become a better basketball player and help my team to succeed." Sly wants to win the conference next year, lead in assists and make it to the nationals.
Graduating from college and playing professional ball overseas is Sly's plan. "I just need to have a winning season next year in order to transfer to a Division 1 NCAA school, and then I will be closer to my dream."
Sly learned a lot this year and grew as a basketball player. He loves the sport and regardless of the results of this season, he is ready and excited to do better next year.