Gallery East premieres Huntzinger's work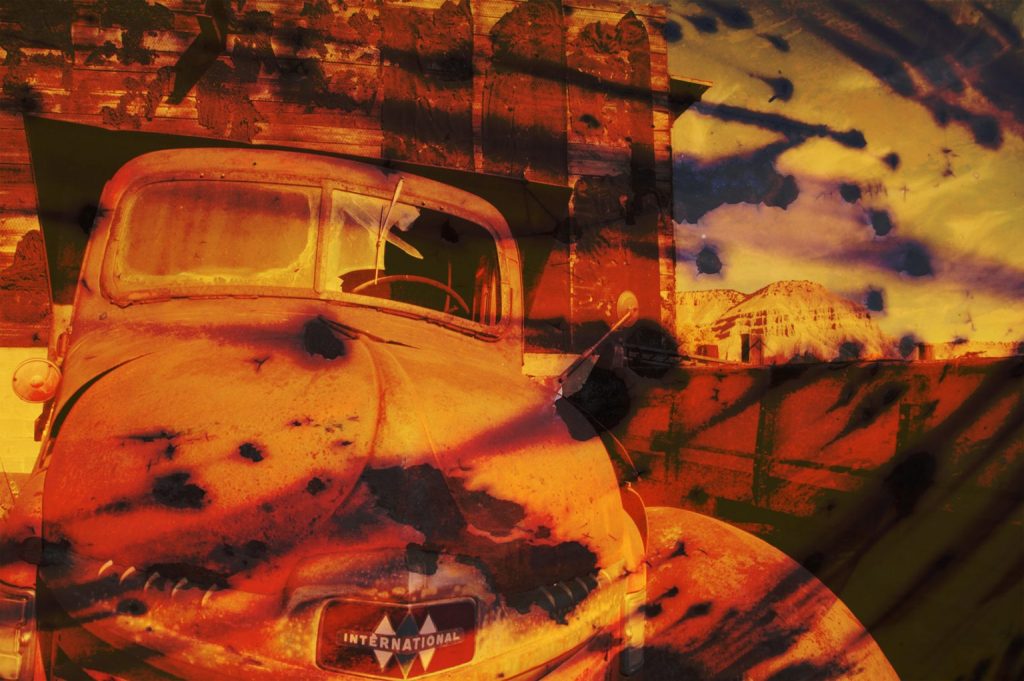 The first exhibit to showcase USUE's new, beautifully designed Gallery East in the Central Instruction Building, is by Helper artist, Jason Huntzinger. His work showcases a collection of photographs and photo composites titleyd "Within the Teeth of Geologic Time" and runs from Sept. 7 through Oct. 2.
Huntzinger has a long-standing interest in the man-made landscape of the Old West and the tenuous nature of its existence. He is particularly interested in these artifacts within the context of geological time in this area, where the rawness of the land is so visible.
Originally from Duluth, Minn., he recently made Helper, Utah, his home and picked up on these themes for this exhibit, which will consist largely of photographs made within the past year, many in and around Helper.
"Jason's enthusiasm for the history and landscape of Carbon County shows through in his photographs," says gallery director, Noel Carmack. "His images of historic Helper and local subjects reveal a distinctly personal and responsive vision of this region which I am sure visitors will appreciate."
Huntzinger graduated from the University of Minnesota-Duluth with a Bachelor of Fine Arts Degree in Studio Art where he established his artistic vision in the icy, industrial town of Duluth. His photo work for the indie band, Low, plus a string of Arrowhead Regional McKnight Artist Grants, and some well- received shows in offbeat venues helped him gain confidence and exposure for his work.
While this is the first solo exhibition in Utah, Huntzinger has had several solo exhibitions in Duluth and exhibited work in Minneapolis, Seattle and Portland.
In addition to his enthusiasm for photographic local subjects, he serves as a curatorial assistant at the Western Mining & Railroad Museum in Helper. He begins his teaching career this fall at USU Eastern where he will be an adjunct instructor in the Introduction to Photography course.
An opening reception and gallery talk for the Huntzinger exhibit is on Friday, Sept. 11, from 6 p.m. to 8 p.m. in USU Eastern's Gallery East, located in the CIB on 400 East and 400 North. With the new gallery space showcasing the CIB, its hours are extended to Monday through Friday from 9 a.m. to 5 p.m., closed on weekends and holidays. Attendance to the gallery is free and open to the public.
Any questions about the exhibit should be directed to Noel Carmack at 435-613-5241 or by email at [email protected].