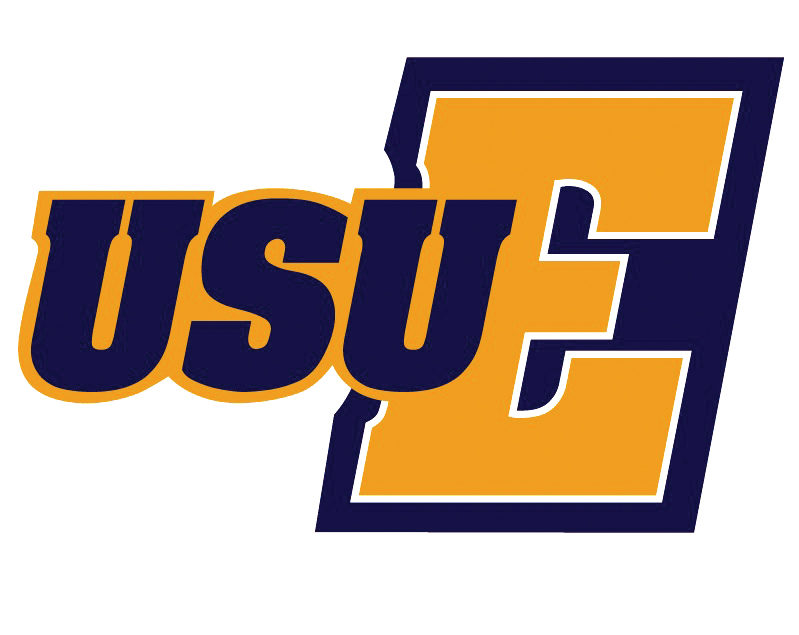 This archived article was written by: Stacy Garven
Unique academic programming. There are programs on this campus that are not available anywhere else. They are as widespread as welding, nursing or cosmetology.
Athletic teams. Athletic teams are being added here and there. Softball is one sport being added next year. Rodeo was recently added, as well. If someone desires to play a sport, chances are that USUE has it.
Residence life and dining. Living on campus provides a whole new aspect that definitely pertains to college life. The activities on campus leave not a dull moment. All you have to do is take that step and attend the activities. As far as dining is concerned, an all-you-can-eat cafeteria and the Golden Grille keep you coming back for more.
Small class sizes. Who wants to walk into a classroom filled with 800 students or more? Not many. Here, as students, we have the luxury of attending classes close to the sizes we had in high school. Small class sizes give a more one-on-one learning environment and it's easier to ask questions; not to mention more opportunity to approach the professors.
Easy transition. Not only can you transfer to Utah State University more easily, you can transfer anywhere more easily because it is a university. There is chance for achieving a certificate, two-year, or even a four-year degree.
Nine-Mile Canyon, San Rafael Swell, and other local attractions. Vast areas of experience and exploration can last a lifetime with such sites to see. Even though Moab is two hours away, it is still just as nice as the local attractions. Who doesn't enjoy a close attraction, though? Driving 15 minutes in nearly any direction, you have the opportunity of taking the "scenic route" so to speak.
Activities all the time. It's a rare occasion if you can't find something to do. Activities, events, clubs, and service opportunities are in high quantity here. Even though Price is small, "[it] is a college town, which means that 1,500 plus students are all ready for fun," Dart explained.
University education at a community college price. "There is nowhere else that a student can get a university quality education at a price of a community college. The educational value is second to none," Dart said.
Opportunity for involvement. With clubs, sports teams, school activities, games, dances and service opportunities like the S.U.N. Center, we have enough to satisfy almost anybody. Freshmen even have the opportunity to participate in all of these things.
Amazing faculty. "No where will you find a more dedicated, hardworking faculty who want you to succeed," he said. Many are experts in their fields with a desire to teach. Teachers who want to teach with students who are here to be educated is not a better combination.
These reasons contribute to the answer for this question. Why is USU Eastern a great college to choose? This is a place to thrive. This is a place to grow and learn. This is a place to participate. This is a place to explore. This is a place to make friends and live. This is the ultimate place.