Alex Gunnell – bringing fire to USUE soccer team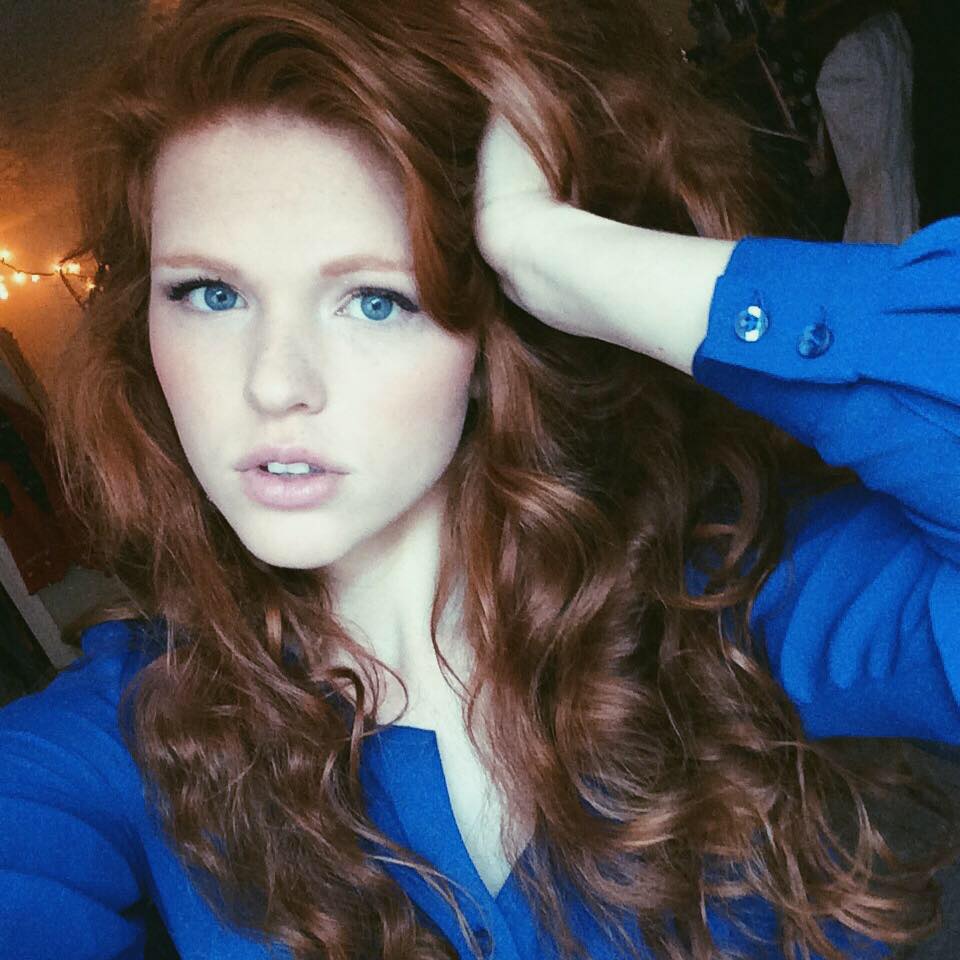 This archived article was written by: Kayla Newman
If you catch yourself at a women's soccer game, look onto the field and see a firey-red head playing center defense, chances are it's Alex Gunnell.
Gunnell is from Eagle Mountain, Utah, and came to Price to continue to play the sport she's known and loved since she was 4 years old.
After playing soccer for 15 years, she believes that she brings a sense of urgency and hustle to the team, always keeping the team intense and focused on winning while still keeping it light-hearted. "I like to think I can be funny. Well I try to be at least," jokes Gunnell on her witty and sarcastic personality. She tries to keep her fun personality on and off the field, always striving to keep the mood light wherever she may be.
When Gunnell isn't playing soccer, she loves to be outdoors. Hiking is her favorite outdoor activity and she loves to go whenever she can. Gunnell would much rather be outside, enjoying the weather and nature than being stuck inside all day.
If stuck inside, Gunnell admits her guilty pleasure is, "The Office" and, "Parks and Rec." "While all my roommates are talking about 'Gossip Girl' or 'Pretty Little Liars,' I'm just sitting in my room watching Netflix and laughing about something stupid Dwight said. I love the dry humor."
Gunnell doesn't see herself as much of a girly girl and says she loves to hang out with her guy friends and be one of the, "bros."
Though she might not see herself as that girly, others sure do. Gunnell spent time being a model for Niya Modeling Agency, doing all kinds of various shoots. Her red hair, bright eyes, and subtle freckles add to her distinct look as a model. While she enjoyed the modeling and attention, the soccer field is where she belongs.
The worst date she's ever been on, Gunnell said she had multiple stories to share, claiming she's been of a plethora of horrendous dates. She describes her most awkward date: "It was a blind date that family friends had set up, claiming that I had to go on a date with their nephew because they thought we would totally hit it off. I agreed to go. When he picked me up, we got in the minivan with his parents, and his uncle and aunt that had set up the date in the first place; a triple date nightmare. I love all kinds of food, except one kind, Thai food. I absolutely hate it. And what did we go out to go eat: Thai food. While trying to keep dinner down, I sat there while my date poured his heart out to me about his love for Justin Bieber. At the end of the night, he walked me to my door and gave me a side hug while his parents, and aunt and uncle watched from the minivan, probably one of the most awkward nights of my life."
If you ever pass Gunnell in the hallway, she will always have a smile on her face. Her light-heartedness makes her a great teammate and a positive player, truly a great addition to the USU Eastern women's soccer team.