Coach Woodhouse: meet the women's assistant coach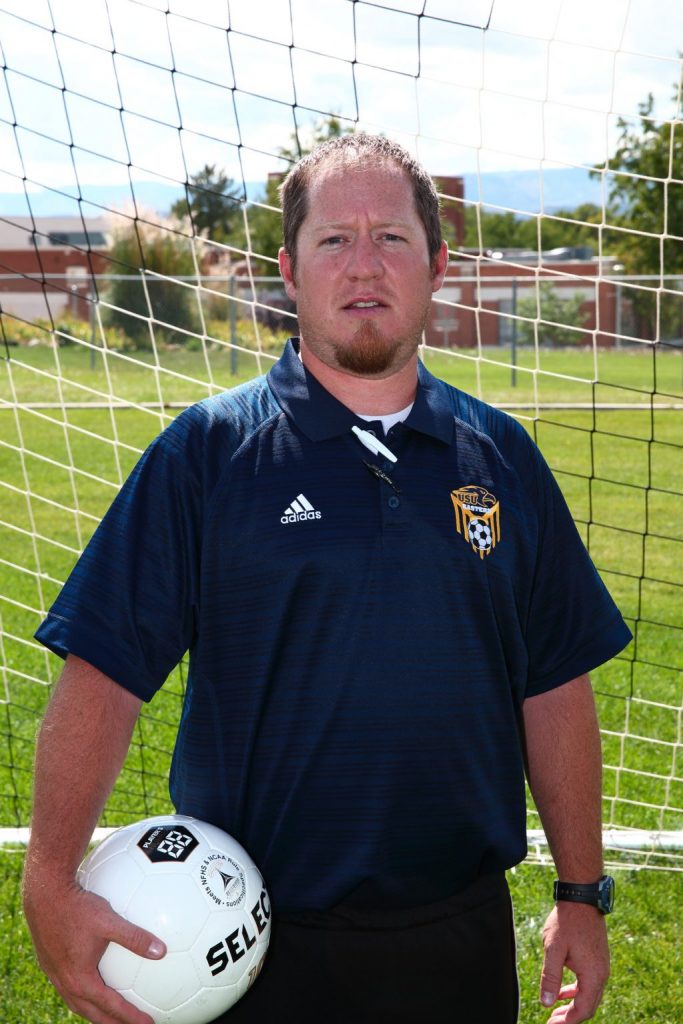 This archived article was written by: Mashaela Farris
Mashaela Farris
staff writer
[email protected]
USU Eastern soccer team's inaugural season in 2014 brought Jared Woodhouse to the college as an assistant coach and he continues in his second year coaching the popular sport.
Growing up in Orem and St. George, he has played soccer for 17 years. "I've probably played since I was about 5 and up until my college graduation," Woodhouse said. When he isn't at the college coaching, he is a physical therapist at Pinnacle Nursing Home in Price, Utah. He has offered treatment to many of the school's injured soccer players throughout the years.
Woodhouse was hired for the assistant coaching position by the head soccer coach Ammon Bennett shortly after he himself was hired in 2013. Woodhouse has enjoyed his experience so far as an assistant coach. His favorite memory of last season was when they took the men's second-string team to Western Wyoming and defeated them 4-3.
Woodhouse wants to help his players understand and become scholars of the game. He wants to help them enjoy playing soccer as much as he enjoyed it. Soccer player Morgan Bengsten says, "I think he is a really good coach, I love how interactive he is with the team."
Woodhouse's expectations for the season are to, "definitely make it to nationals, and hopefully win a national championship." He has four children that are all active in different sports. His life goals are to finish his doctorate degree, become a head college coach and to win a national championship.