Tommy John "epidemic:" baseball injury becoming more and more common as players begin playing earlier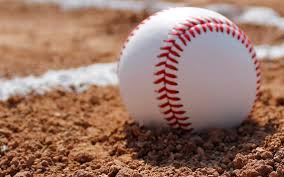 This archived article was written by: Shania Hurst
Tommy John surgery, also known as ulnar collateral ligament (UCL) reconstruction, is a surgical graft surgery, where the ulnar collateral ligament in the medial elbow is replaced with a tendon from somewhere else in the body, and a very common surgery in baseball players, according to Wikipedia.
Named after the first baseball player to receive this surgery, MLB pitcher Tommy John, who was a left-handed pitcher for the LA Dodgers. The injury is caused by the repetitive throwing motion of a baseball, and is not a sudden injury, but happens over time. According to Baseball-Reference, most pitchers who have undergone this surgery throw harder than they did before. This result isn't from the actual surgery, but from the rigorous rehabilitation the athlete goes through post-surgery.
The past few years, there has been an alarming rise in the number of professional pitchers requiring the Tommy John surgery. Reading an article by the American Sports Medicine Institute, it is believed that this rise in numbers is not due to over-pitching in the pro league, it's happening to the younger generation.
Players are throwing more and harder every year, making pitching one of the most competitive spots on the team, and increasing the amount of pitching practice youth/adolescent pitchers are performing. This is wearing on their arms earlier and earlier than before, and by the time a pitcher hits the big league, he most likely has already damaged the tendons in his elbow. As he pitches on, he wears that tendon down till it snaps, and he opts to receive surgery.
One of the largest problems with this operation is that it has worked so well since the first operation, with little change in the operation. Sporting News lists the MLB pitchers who had Tommy John surgery in 2014, including: Martin Perez, Ivan Nova, Josh Johnson, Matt Moore, and Luke Hochever. There are 39 players in all on that list.
According to the MLB Daily Dish, the most recent player who is going to receive the Tommy John surgery is Joe Nathan, from the Detroit Tigers. Nathan is 40, and has had problems with his elbow before. Nathan suffered a major setback during his last rehab game, only being able to throw 10 pitches. As Nathan walked off the field, he was seen holding his injured elbow, saying he heard a pop.
ESPN reports that there have already been 14 Tommy John surgeries just this year, and another two are scheduled within the month. This is happening in a sport that averaged less than 16 of those surgeries per year between 2000 and 2011.
This isn't an epidemic like swine flu or Ebola was, but there is definitely something in the water. If we go off the trend of previous years, where there have been fewer surgeries this early in the season, and an increase closer to the end, than we are set for an all-time high in Tommy John surgeries this 2015 season.
It is hard to say that this is an "epidemic," especially where this isn't a bug that one catches. An epidemic lasts over a period of time, and if this year hits 40+ Tommy John surgeries, that makes it either the start of the trend, or perhaps a simple fluke year. Time can only tell.