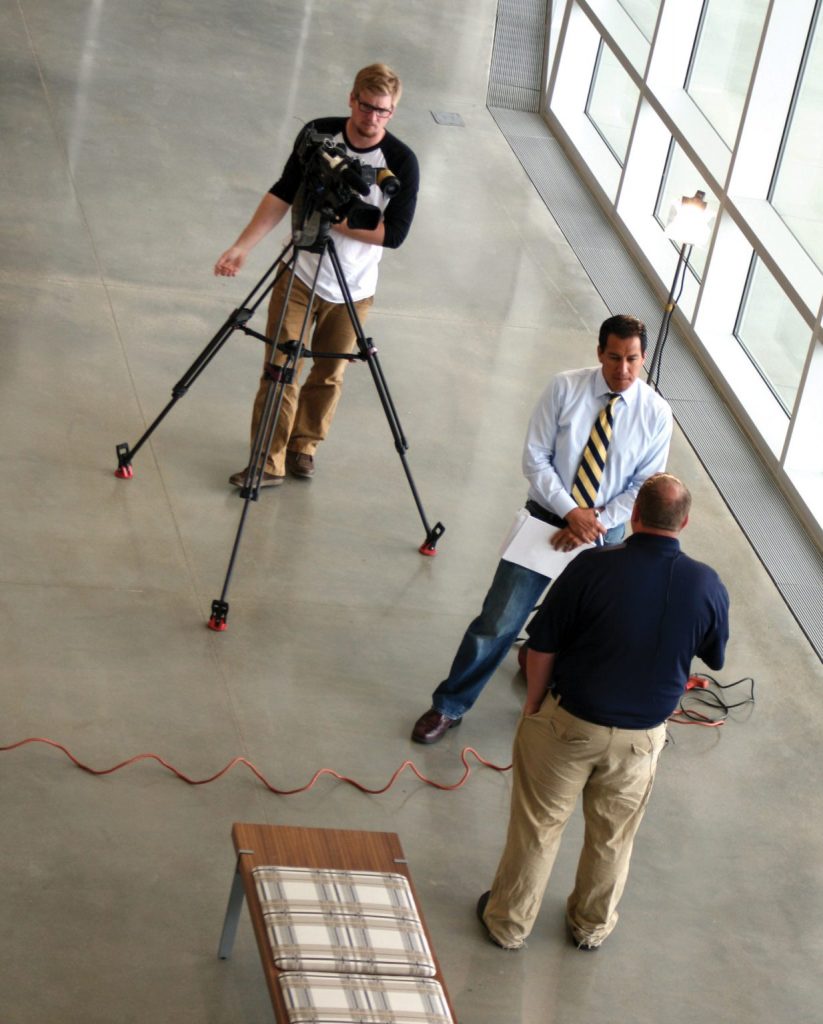 This archived article was written by: Nathaniel Woodward
USU Eastern police have released to the public the 64-page report compiled by Chief of Police Sgt. Lynn Archuleta on Oct. 1. The entire document has been turned over to the Carbon County Attorney's office where it will be reviewed and a decision will be made whether criminal charges will be brought against any of the four students being investigated. In those accused are two members of the men's and one member of the women's basketball teams with one additional student.
The assault, which was originally reported on Sept. 4, resulted in a Code Blue being issued to students and staff. In the week following the Code Blue alert, all men's basketball operations were suspended in response to what was described as "troubling" emails and messages being sent between students allegedly involved. In addition, some men's basketball staff were accused of witness tampering resulting in a temporary ban from campus.
The lengthy report went, at times, into graphic detail of the alleged crimes and acts of the students involved in the reported sexual assault. While the report is comprehensive and detailed, testimony given by those involved are conflicting. Allegations of alcohol consumption, unwanted sexual advances, assault, battery and sexual assault all make appearances in Archuleta's report.
On page 34 of the report, a statement given by Carbon County Sheriff's Office Detective Rory Bradley brought to light criminal allegations against school counselor Darrin Brandt. As stated in the report, "Detective Bradley explained to Chancellor Joe Peterson that the crime committed by Darrin Brandt is Utah code 76-8-306 Obstruction of Justice in a Criminal Investigation, a class B misdemeanor, which states, (1) An actor commits obstruction of justice if the actor, with intent to hinder, delay, or prevent the investigation, apprehension, prosecution conviction, or punishment of any person regarding conduct that constitutes a criminal offense."
The complaint comes after Detective Bradley stated that, "Darrin Brandt caused a safety risk to all parties involved by disclosing the alleged sexual assault as well as the names of all involved to the basketball coaches and entire team at practice, especially prior to police having any knowledge of it." Vice Chancellor of Student Life Greg Dart stated, "We take any allegation of wrongdoing very seriously, and we investigate it as fully as possible."
After the release of the report and the accusations against Brandt many statewide media outlets produced stories. Notably both KUTV and KSL sent news vans and reporters to campus while The Salt Lake Tribune released an article headlining "USU Eastern counselor put on leave after being accused of hindering sexual assault investigation."
Provided in the report were items of evidence seized during the investigation including cell phones, laptops, pictures and text messages. No arrests have been made in the case while the county attorney's office decides whether to file charges. As always, those accused of any crimes are innocent until proven guilty in a court of law.