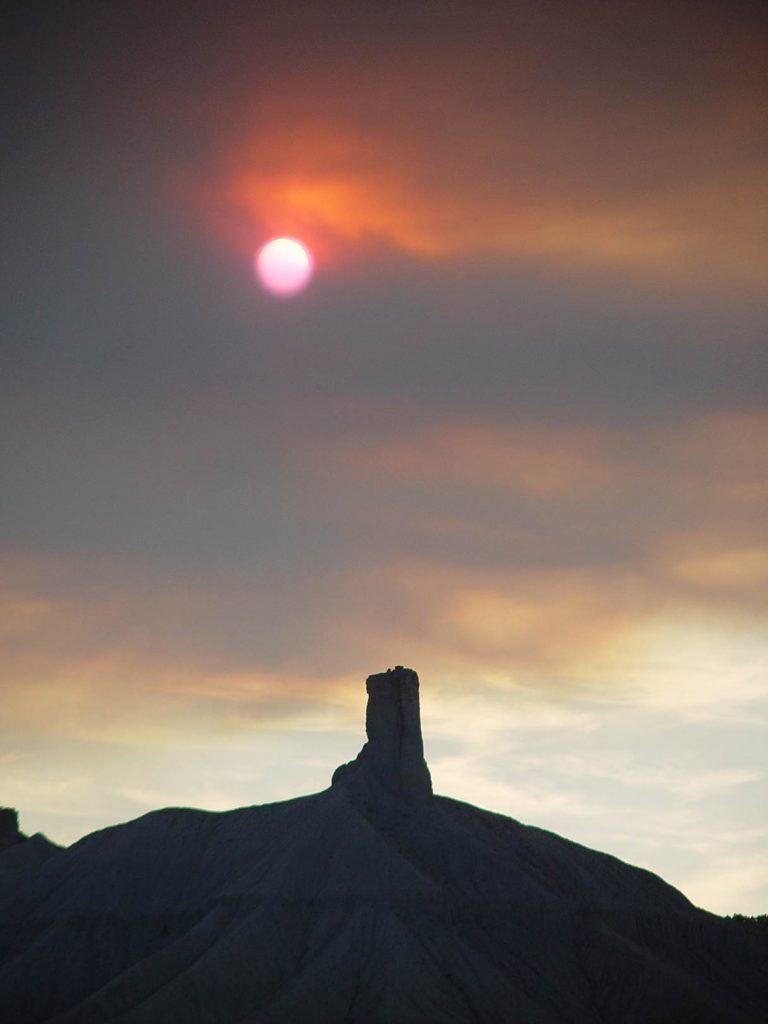 Capturing the beauty of the outdoors of Eastern Utah has been at the heart of Mike King since he first picked up his camera. He chose some of his favorite works to be exhibited at the Utah State University Eastern Museum from Oct. 2 through Nov. 13 on the second floor gallery.
Michael M. King, associate professor of wildlife resources at USU Eastern in Price, grew up in Price and earned degrees at Utah State University (Ph.D.) and Brigham Young University (BS and MS) where he researched desert bighorn sheep, mule deer and white-tailed deer. He has been at Eastern 19 years.
King initially developed an interest in photography, "while involved in research and teaching. And what began as an effort to improve my teaching and presentation materials, ultimately lead to a desire to improve my photographic skills and share my love of nature and the beauties of the natural world through photography.
Though my favorite places to photograph include anywhere I can carry my camera, but I am particularly fond of the wonders, both biological and geological, of Southeastern Utah."
Most recently, King entered a photo of lichens and fallen leaves at BYU's Monte L. Bean Museum's 2015 contest and took third in the "Nature" category. He submitted a photo of a young bison bull in the Lamar Valley of Yellowstone National Park and was chosen for the July 2015 cover of the Society for Range Management's professional journal "Rangeland Ecology & Management."
Lloyd Logan, museum director of education and exhibits said, "[Mike's] knowledge of natural history, eye for composition and photography skill all combine to present to the audience a fresh, and often intimate, presentation of scenery and organisms we see every day. I have no doubt that, after viewing this show, you will have an enhanced appreciation of our surroundings."
USU Eastern's Museum is located at 155 East Main Street and is a multi-faceted venue that includes paleontology, archaeology, geology and an art gallery. The exhibit is open Monday through Saturday from 9 a.m. to 5 p.m.