Staffer attends gigantic Salt Lake Comic Con convention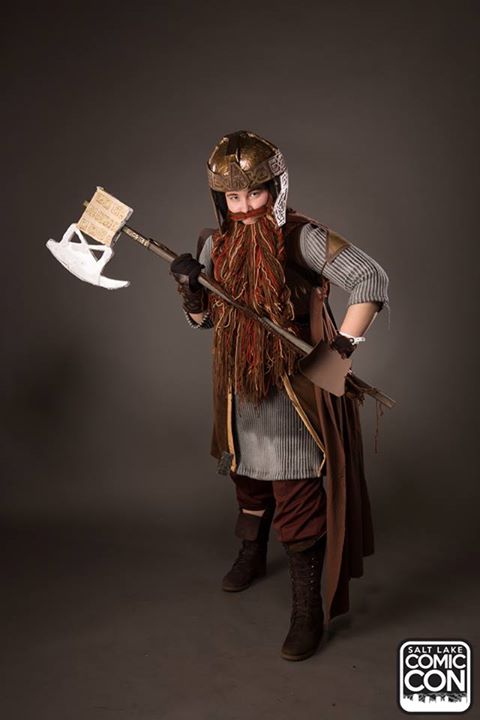 This archived article was written by: Daniel Pike
Salt Lake Comic Con drew record attendance and big names the weekend of Sept. 24-27. As the epic convention drew to a close, it was estimated that attendance was well over last year's already impressive 120,000 attendees, with an estimated 25 percent of attendance from out of state.
With three days of comic book and cosplay gear sales, art exhibitions, meet-and-greet opportunities, and several celebrity panels to choose from, SLCC has much to offer. Lord of the Rings' Sean Astin and Captain America's Chris Evans were just two of the big names present. Both had excellent turnouts and were well received by fans.
SLCC is a special event in that it holds records for the Largest-First-Year Comic Con in North America, Most Attended Convention in Utah and the Largest Convention Per Capita in North America, according to Comic Con's official website. This year, SLCC has succeeded in breaking China's existing record for the Largest Gathering of Comic Book Characters with 1,784 people dressed as comic book characters.
If a person has never seen anyone dressed as comic book characters like Iron Man and Spider Man, or videogame characters like Sephiroth from Final Fantasy VII or any of the countless variations of Steampunk characters, this year's CC would have been a great place to start.
The size of the exhibition floor and the staggering number of vendors present are enough to keep one busy for a full day: hundreds of booths selling books and comic books; original and printed art; superhero and steampunk costumes and weapons; light sabers and other Star Wars merchandise; costumes for adults, kids and pets and just about any other random sci-fi or comic book related paraphernalia one could imagine.
If you couldn't make it this year, be assured that the success of this and previous conventions should ensure that next year will see a bigger, better convention, comparable to other national Comic Cons.