USUE women's volleyball- home game coverage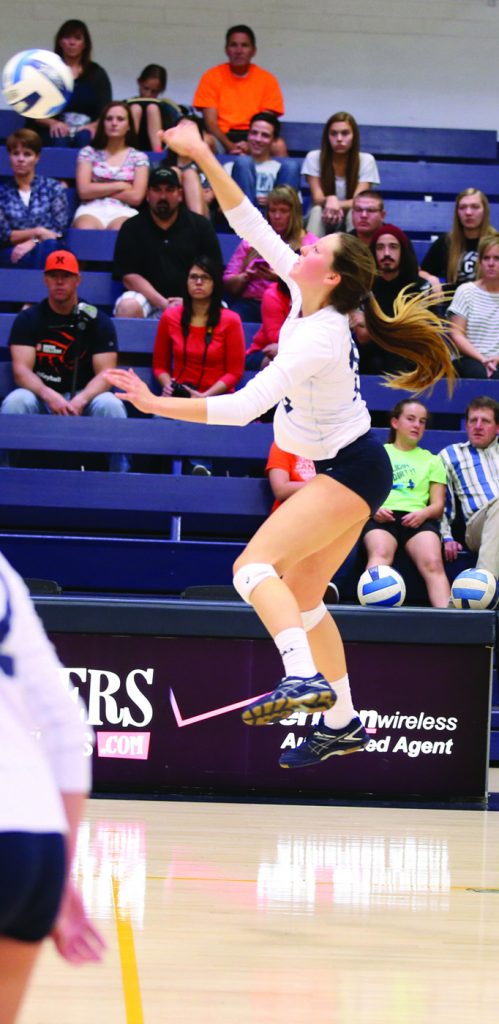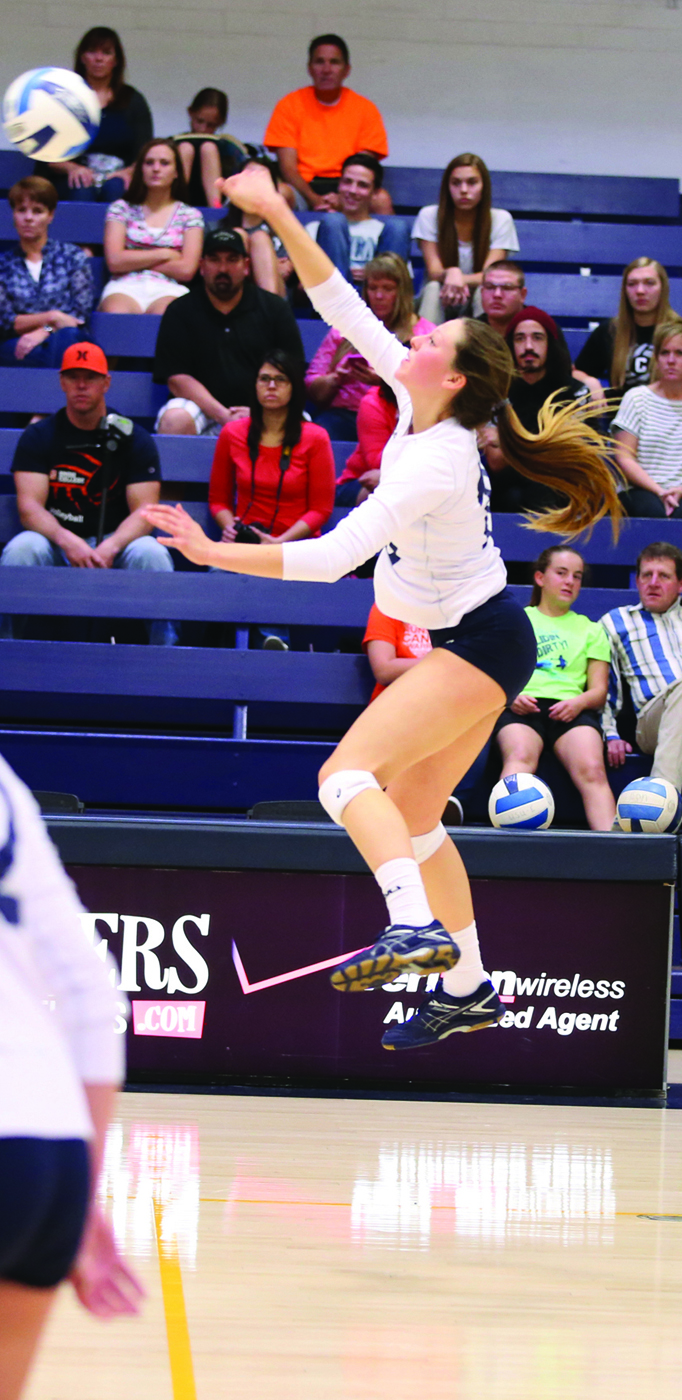 This archived article was written by: Kayla Newman
Nothing beats the feeling of playing a game on your home court, having your warm-up playlist blasting through the gym speakers, hearing the crowd cheering for your team and killing a team and sending them back home with a loss on their record. This is exactly the kind of feeling the USU Eastern women's volleyball team experienced last weekend.
Friday, Sept. 25 was the first game of conference play. The Eagles had an advantage over their competitor, Central Nevada College, as they had beat them twice in tournament play during preseason. The first set was won by the Eagles 25-12, the second set was won by the Eagles 25-15, and the third set was won by the Eagles 25-16. Paige Eyring lead the team with 14 kills against CSN, with Kayla Newman in second place with 10 kills and Jessica Snarr with five.
The next day, the Eagles played their second conference game of the season. Coming off of a shut out game the night before, the team went into their next game against Snow College pretty confident. The Eagles lost the first set 19-25, but beat the team in the next two sets 25-20 and 29-27. Snow College came out strong in the fourth set, beating USUE 30-28 after a long and tiring set.
With two sets under each team's belt, the pressure was on in the fifth set. The Eagles fought hard against Snow, but came up short, losing the last set 13-15. Eyring again lead the team with 22 kills against Snow, Newman coming in second with 21 kills, and Marlee Adams with 11 kills. The loss was devastating to the Eagles, but they went into their next home game with their heads held high.
Tuesday, Sept. 29 was the third conference game for the team and the last home game for a couple weeks for the Eagles. The team lost the first set 23-25 against Colorado Northwestern Community College, but came back and shut them out in the next three sets. The second set was 25-23, third set, 25-21 and the last set, 25-12, showing the team no mercy and coming out with the win. Newman lead the team with 24 kills against CNCC, Eyring coming in second with 15 kills and Allison Kittell with eight kills.
The women's volleyball team has been hard at work in the gym and the weight room and was proud all their hard work got to pay off on their home court. The Eagle's next home volleyball game is Saturday, Oct. 24 at 1 p.m. in the BDAC against Northern Idaho College.