Women's soccer holds a 7-3-2 record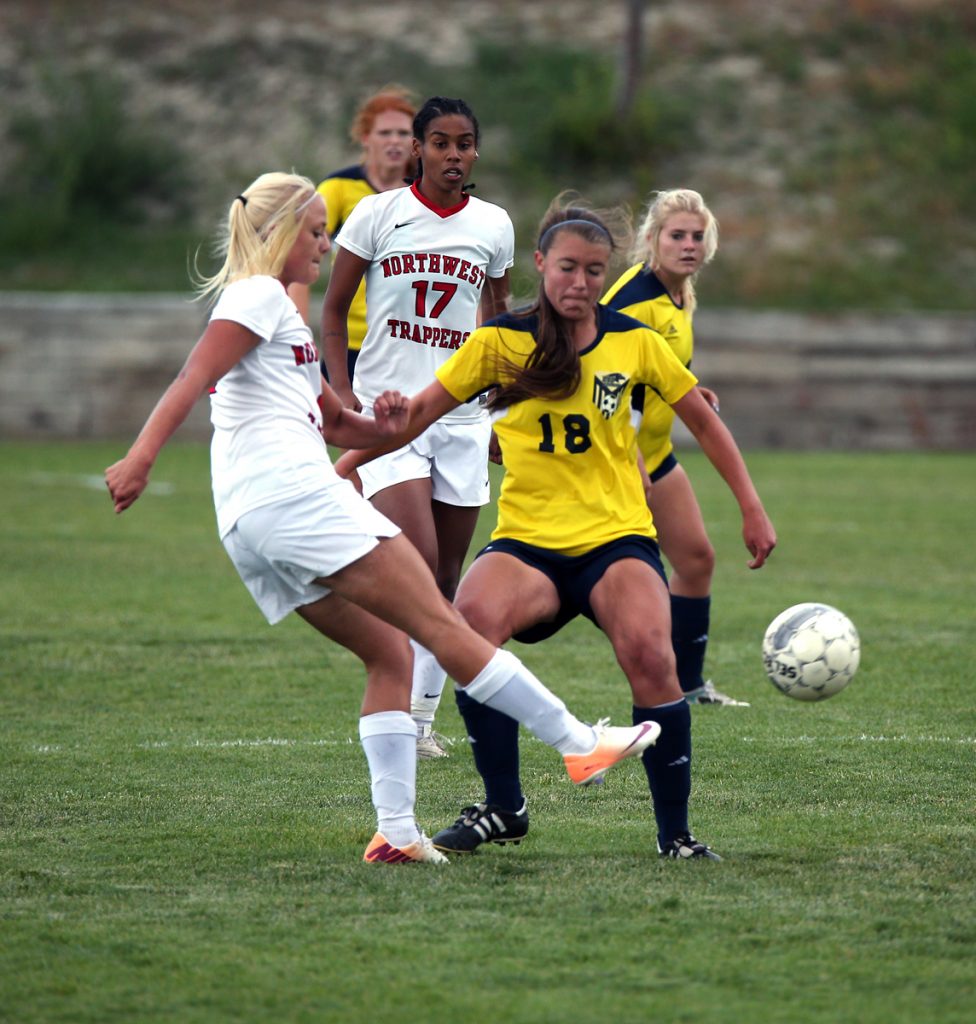 This archived article was written by: Jorge ¬ascano
USU Eastern's women stand at a 7-3-2 record as they travel to Colorado this weekend to take on a national powerhouse team from Otero, a team they lost to earlier in the season 1-0.
The ladies took on Northwest on Oct. 2 and beat Northwest 3-1. "It was a great game, we played really, really well. We only made one critical mistake and gave NW one opportunity to score and they did," coach Ammon Bennett said.
Eastern's first two goals came at the hands of Lindsay Bray who was assisted by Kennedee Tracy. Mckenna Brown scored the second goal with the assist by Nicole Scharman, which ended the first half.
In the second half, Brown scored the third goal with an assist by Jacquelyn Tagg.
The ladies had lots of energy in the game, Bennett said.
On Sept. 26, the ladies took on Mesa State University club team at home, winning 2-0. "We did not play great. In fact we played down to the level of the other team that was not particularly good. We had to have a 'come to Jesus talk' after the game to get everyone back on track," Bennett said.
All three of the losses the Eagles sustained this year were from nationally ranked teams, including a loss to the defending national champions 1-0. They also lost to the No. 2 team 1-0 on a penalty kick and last year's region champs 1-0.
"Right now we are preparing to go to nationals and need to beat these tough teams," Bennett said.