USU Eastern's men's soccer team hopeful heading into playoffs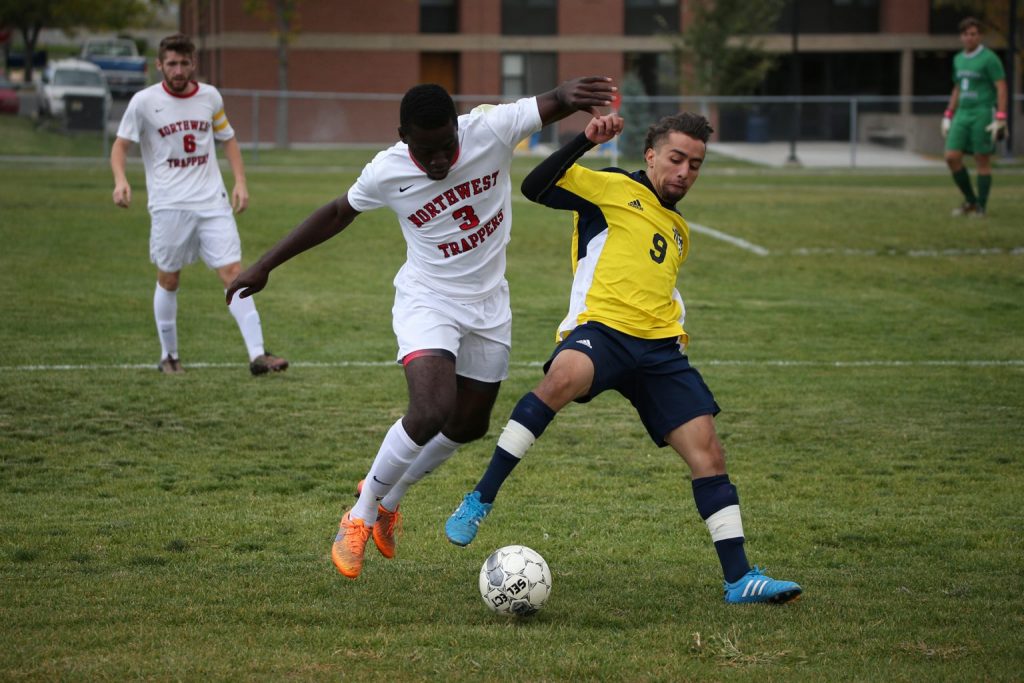 This archived article was written by: Jorge Lascano
The USU Eastern men's soccer team lost both games the past two weeks as their record drops to 11-5-1. The team was scheduled to play at home on Oct. 19, but the game was cancelled due to standing water on the field.
The Eagles played Otero College in La Junta, Colo., last weekend and lost 2-1. Otero's team has been nationally ranked this season with at 13-4-0 record.
Eagles put up the first goal by Chase Virgil 11 minutes into the game. Otero answered in the second half with two goals. Almost 65 minutes into the game, Tristan Hugo was assisted by Jose Castro for the first goal and 82 minutes into the game, Malik Mennana had a straight shot into the net, making the final score 2-1.
During this game there were two referee calls that were not clear or fair towards the Eagles, said Coach Ammon Bennett. The first call was a red card as Otero player assaulted Mike Brady as he missed the punch; Brady returned a slight push to the player. The player exaggerated the force of the push.
According to the officials, the Eagle's player was the only one to make the aggression. Brady received a red card, so he will be sitting out the next two games. The second call was a penalty kick. Play was clean and it was a one-to-one play. Otero striker and Eastern goalkeeper Dylan Mcillece, came out to save the goal, Otero's striker kept running and fell into Mcillece. The referee called a PK saying Mcillece tackled Otero's player intentionally. The referee contradicted himself by not giving Mcillece a card for the intentional push.
According to the NJCAA website, the Eagles had one red card: Brady. Otero had three yellow cards: Jonathan Cuevas, Anthony Acosta and Malik Mennana.
The Eagles played Salt Lake Community College Oct. 17 and lost 1-0 at Salt Lake. Coach Ammon Bennett said, "They just played poorly, no motivation."
The first playoff game will be Saturday against Northwest at USU Eastern at 2 p.m. Coach says "Hopefully we can get the water off our field." After Saturday, the team will travel to Denver, Colo., for semifinals. They play the winner of Laramie County Community College or Community College of Columbus Nebraska.
According to Bennett, Laramie will be the winner. "We split with Northwest, we lost 2-0 at Laramie and won 2-1 at USU Eastern."
The loss with Otero took away Eastern's first place. Before that game, all we had to do was win against Otero and win the next two games to keep first place. So we would have played the Community College of Columbus Nebraska who has won zero games. It would have had been easier to pass to semifinals.