Women's soccer drops to 8-6-2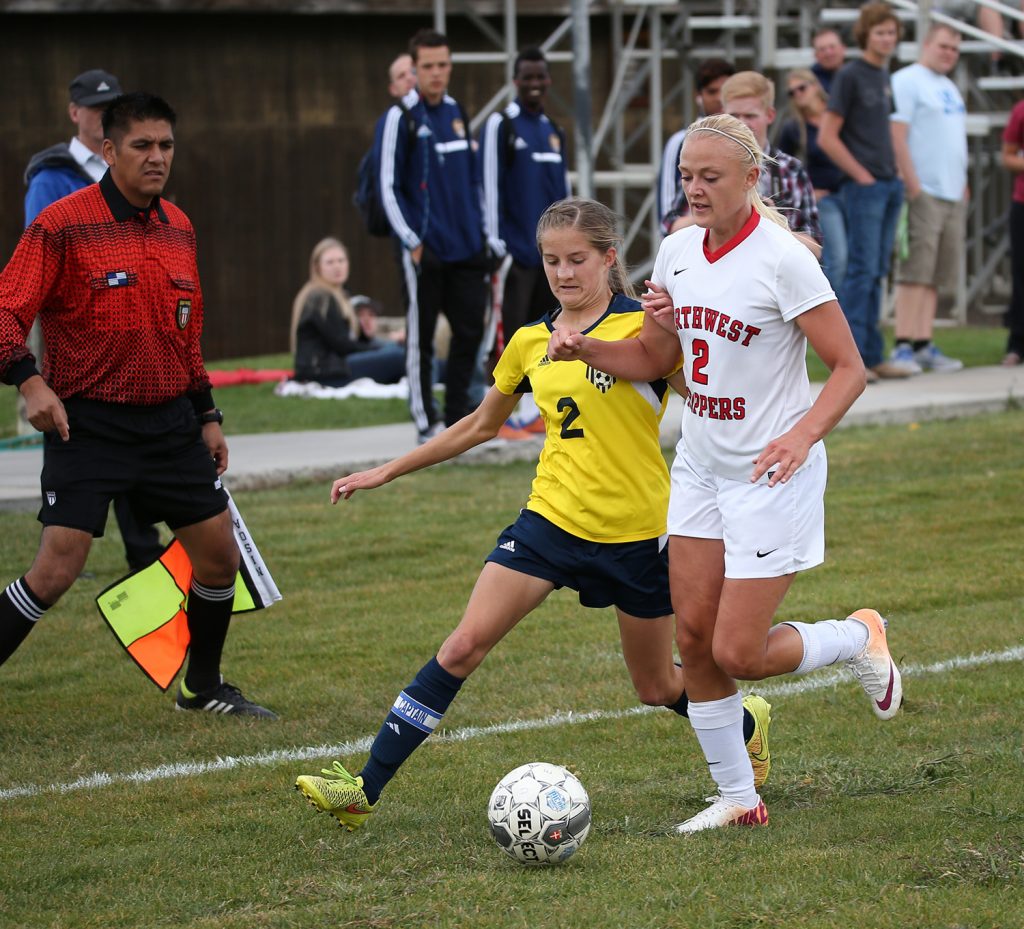 This archived article was written by: Jorge Lascano
Eastern's women's soccer team stand at 8-6-2 (.563) as they lost three of their last fours games.
At Otero in La Junta, Colo., the Eagles had good control of the first half with the scoreboard 0-0 but with few mistakes they failed to control the second half as they dropped the game 3-0.
All scoring for Otero came in the second half when Lariza De was assisted by Thalya Dwyer at 54:03 minutes into the game. The Eagles' keeper had a hand on the ball instead of the whole body, so she didn't obtain full control of the ball.
Danielle Wilson was assisted by Aleonya Hunter, at 82:41 minutes when the Eagles' keeper tried to take the ball to the line, creating an opportunity for Otero.
According to Coach Bennett, the first two goals could have been prevented. Wilson was by assisted Christina Tafoya at 84:31 minutes, making the final score of the game.
The lop-sided stats showed USUE taking six shots in the game compared to Otero's 10, Eastern had no corner kicks while Otero had two; Eastern had seven saves while Otero had one; and Eastern had nine fouls compared to Otero's 10.
Eastern's Kayla Hammond had a yellow card in the second half with Otero none.
The Eagles played Carbon Club Team and won 1-0.
Hammond scored the lone goal with 34 minutes into the first half.
In Council Bluffs, Iowa, the Eagles lost 2-0 to Iowa Western (ranked fifth in the nation) on Oct. 16.
Iowa Western scored one goal at 10 minutes into the first half with Maria Martinez being assisted by Eva Castano and again in the second half; at minute 57 with Reyvin Hernandez scoring, assisted by Kami Djahanbani. The Eagles took no shots, while Western took 13; Eastern took no corner kicks, Western took three; Eastern had no saves, Western had five; Eastern had no fouls, Western had seven.
Monroe defeated the Eagles 1-0 at Council Bluffs, Iowa, Oct. 17.
The sole score came when Marla Roberts hit the net 65 minutes into the game. Ashley Williams assisted her.
Eastern took seven shots while Monroe took 15; Eastern had no corner kicks while Monroe took four; Monroe had a yellow card, Eastern none.
Tomorrow, Oct. 23 at USU Eastern at 4 p.m., the women's team will play against Snow College club team. Monday, Oct. 26, they travel to play their last regular season game in Grand Junction, Colo., against Mesa State club team.
As soon as they are done with regular season, they will be playing the playoffs with the top three seats. Bennett believes that they will be playing Laramie Community College on Nov. 6th in Denver, Colo. Laramie beat USU in their last meeting 1-0.