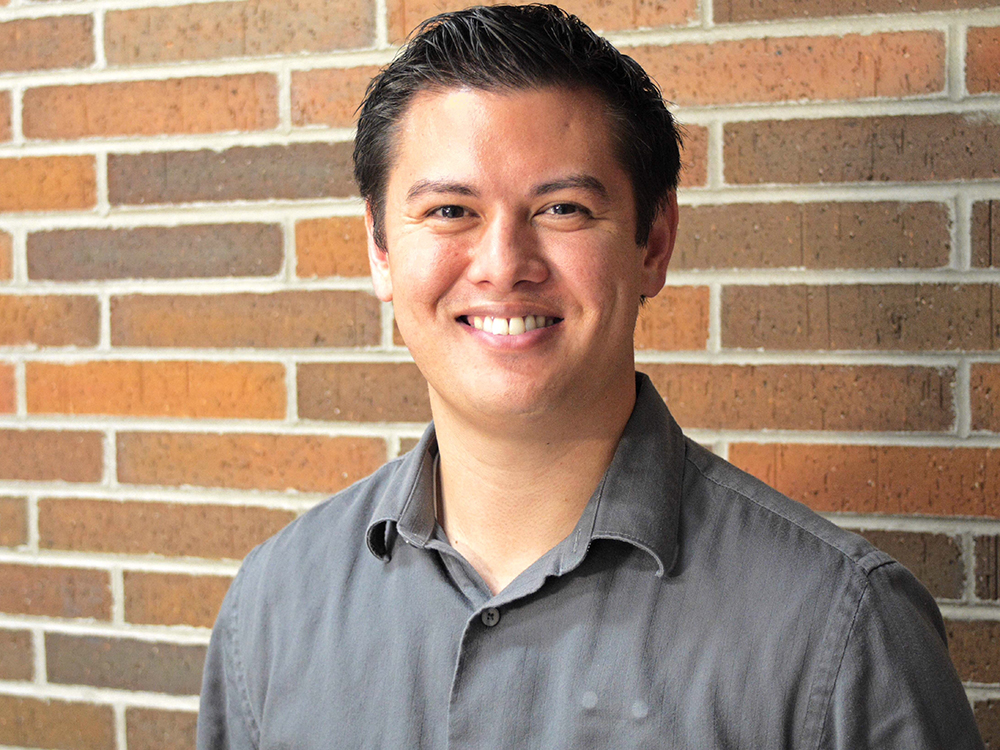 This archived article was written by: Nathaniel Woodward
Your teenage years bring with them a lot of firsts, leading up to your freshman year at a university. First time driving a car, first dates and most importantly the first taste of the enormous amount of information it takes to be successful in college. While many go through this process with the help of parents and older siblings who have been there before, some are venturing forth as trailblazers, navigating the seemingly endless amount of information the last year of high school and first year of college bring.
Tedious aspects like studying habits, FAFSA, applications, declaring a major/minor, budgeting and taking standardized tests like the ACT/SAT are all things you don't have to navigate on your own. People like Brandon Flores, director of GEAR UP at USU Eastern, and his staff are hear to help you through every step both here on campus and at Carbon and Pinnacle high schools.
Flores, a native of Magna, Utah, joined USU Eastern from Michigan State University in Lansing, Mich. where he recently competed his graduate degree. Excited and enthusiastic to help local students be successful, Flores is well equipped and determined to make student's experience at USU Eastern both fun as well as productive.
GEAR UP (Gaining Early Awareness and Readiness for Undergraduate Programs) is a federally funded grant program whose goal is to increase college awareness for low-income students and their families and to help students develop the skills and preparation necessary to pursue education after high school.
GEAR UP works collaboratively with schools, parents and community organizations to help students build the knowledge, skills and confidence needed to prepare for college. GEAR UP provides staff and funding resources in a comprehensive program that helps students with academic, social and life skills, reaches out to parents with college knowledge and awareness information and builds community partnerships.
Some of the services offered are tutoring, mentoring, help with homework and study skills, educational planning, career counseling, goal setting, career exposure with businesses and industries, ACT tutoring, college awareness and exploration, college enrollment, field trips and activities, after school and summer activities, family nights at local events, campus cultural events, college visits for students and their families, financial aid information, scholarship searches, summer camps and family workshops.
To learn more about this program or how to apply please visit www.usueastern.com/gearup.