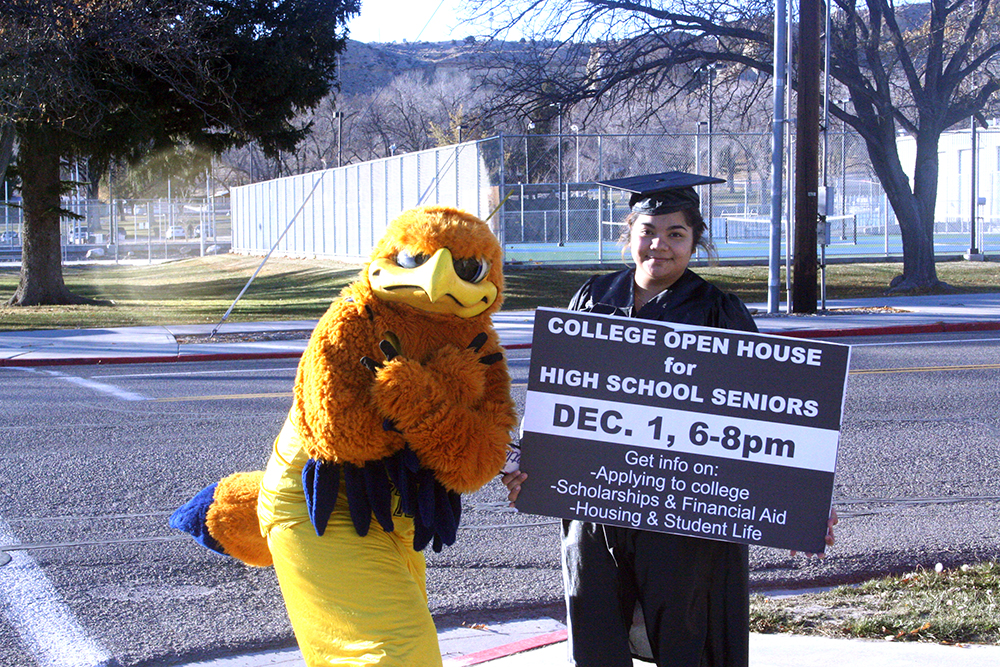 An open house for high school seniors was held Dec. 1 from 6-8 p.m. Students were able to learn about Eastern and apply for this campus as well as Utah State University in Logan. "We used to recruit on our own, but this year we combined with Utah State recruiting." said Kristian Olsen, director of enrollment services.
Fifty-one students were in attendance. "Most of the students were from Carbon or Emery counties, but some drove down from the Wasatch Front," he said.
Ambassadors, enrollment and advisers were there to help with the open house and recruitment. "These open houses are geared toward attracting students to the Institutions," Olsen said.
Not only was an open house held on campus, but there were some in other locations across the state. A couple of ambassadors had to opportunity to attend and help with the open house in St. George for the Southern portion of the state.
Olsen recommends this campus because, "many come to our campus for campus tours and say that it feels like home. They were treated like they are special and important."
"We love our students and want them to excel," Olsen said.
Another thing prospective students that have visited other campuses say is, "Here, we receive individual attention. Nowhere else have we received a hello or acknowledgement from a professor passing by. Students receive that here." These things are what this campus is for. That's what our campus is all about, Olsen said.