Stephen Curry: some MJ-type stuff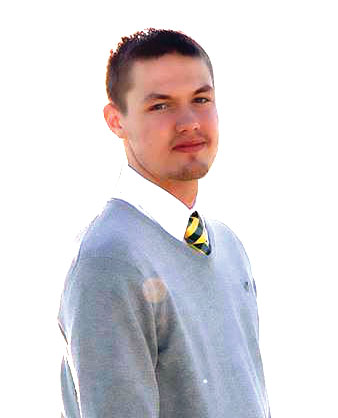 This archived article was written by: Tai Justice
I'm sure people especially, those that don't watch the NBA, are tired of hearing about Stephen Curry and the Golden State Warriors, but they're 42-4. FOURTY-TWO AND FOUR and they have one-legit loss. They lost a game on a crazy-long-road trip, when Curry and Draymond Green were out. It's just insane what they're doing. They are doing this because of many reasons. The team plays well together, they have lineups that teams just can't match up with. When they put Green at center, they're basically un-guardable.
That lineup has been nicknamed "The Death Lineup." They actually have a good bench and Klay Thompson is one of the greatest shooters of all-time. The main reason they are winning is because of the reigning League MVP, Stephen Curry.
What Curry and his teammates are doing has never been done in my lifetime. Curry is averaging 29.9 points, 6.6 assists and 5.3 rebounds, while sitting out most fourth quarters because they're blowing basically everyone out. He's shooting 51 percent from the field, 91 percent from the free throw line and 45 percent from the three. I mean, what? When the Warriors came to Utah in late November, 2015, I just had to go. I had to experience what they are doing in person. The way that Curry can take the crowd out of the game by just making one of those crazy deep threes is something I've never seen before. I recommend going to see them when they come back here in late March, 2016.
I'm too young to remember Michael Jordan's feats, but read about basketball in the '90s and that's how they described Jordan: that killer instinct, especially on the road. Curry has that. I've watched LeBron James' whole career. He was never on this level and James is one of the five-best players ever.
I've watched most of Kobe Bryant's career; he was never on this level. This level of pure dominance has never been matched in my lifetime. Jordan was on this level.
Now let's take at the numbers: MJ averaged 37 points, five rebounds and four assists one season, but his team wasn't close to this Warrior's team. MJ's best season, when his team was winning all those championships was in 1993 when he averaged 32 points, six rebounds and five assists. The year MJs' Bulls went 72-10, he averaged 29 points, five rebounds and four assists.
Curry has a little better numbers and his team is on pace to win 73 games. People told me that MJ changed the game, well Curry has changed the game too. Curry has made the NBA different than it was five years ago. Most teams don't even play multiple-big guys because the whole league has gone to a small-ball-type lineup.
Now, it's all about pace and space, play fast and try and get as many possessions as you can. This is all because of Curry and the Warriors.
Four years ago, James led Miami Heat, Kevin Durant and Russell Westbrook led Oklahoma City Thunder in the Finals and I thought that James would win a bunch more championship and Durant and Westbrook would win some too.
Now, I don't know if either of them will win another one. I mean, what's James going to do . . . wait Curry and the Warriors out? That isn't going to happen, James is older than them.
In the Thunder's case, what are they going to do? The Warriors are a rich man's version of them. It's crazy that one of all-time greatest players, like James will probably never win another championship. It's crazy that really great players like Durant and Westbrook will probably never win a championship period.
It's pretty crazy that a special, one in every 25 years, type talent like Durant will never be the fully recognized as the best player in the NBA, all because of a guy that NBA scouts thought was too small to play in the NBA. This is some MJ-type stuff for my generation. Hate if you want to, but appreciate this while you can.