Dada Photographer Richard Prehn exhibits at Gallery East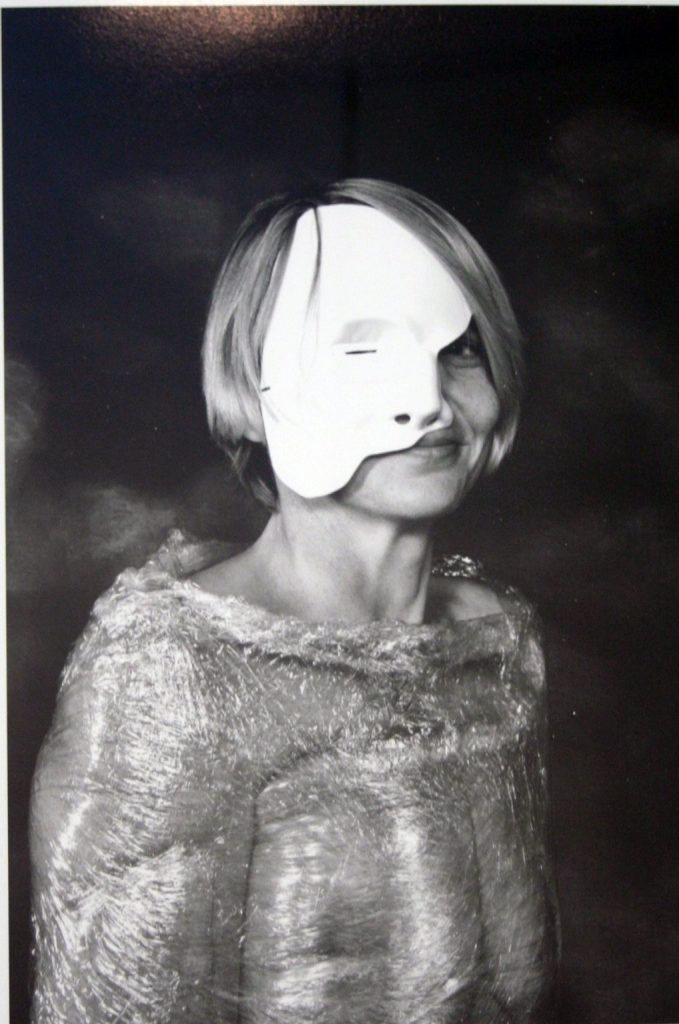 Dada photographer, Richard Prehn, will exhibit his work titled Speak to Me: Dada Photography by Richard Prehn at Utah State University Eastern's Gallery from Feb. 8 through March 4.
Prehn's photographs emulate the work of pre-World War I Dada artists: Marchel Duchamp, Max Ernst, George Grosz and Joan Miró. These artists, often using found objects, created work that was meant to protest the materialism of society and the absurdities of war.
Among Dadaisms most important artists are Salvador Dali and Man Ray. Considered to be the beginnings of Surrealism and the Avant Garde, the Dada artists produced some of the most memorable and iconic modern works of art in the 20th Century.
Images in Prehn's exhibit were borne out of this 20th Century movement. The exhibit showcases his belief that, "reality is… there is no reality.  Art in its many forms, including photography, is subjective. Dada. The origin of the name and the movement are subject to creative interpretation as well as ambiguity. Dadaism cannot truly be defined, as it was a rebellion against definition of art and of life and of lifestyle. Instead it is a living, breathing movement that can only be understood in the mind's eye of an individual artist. Or not."
Prehn, or "Zxorb" as he chooses to call himself, was introduced to photography and the art of photo-oils by an instructor in college. In 1971, he began to take a serious interest in the art form. Once he got a real taste of photography, it possessed him. 
Prehn developed and refined his talent through a variety of avenues, never letting convention hinder him. He spent over 10 years photographing professional sports, including the Utah Jazz, the U.S./Soviet Union Goodwill Tour, five-World Ski Cups and several Olympic events, for United Press International, Associated Press and Reuters. He shot for magazines and documented a number of architectural reconstructions. His photo-art is held in numerous private collections throughout the world.
Prehn's true passion is fine-art photography. He developed his style of photo-oils and one of his pieces was published on the cover of The Official Marshall's Hand Coloring Guide & Gallery for several years.
In 1989, he was invited to teach photo-oils and to exhibit in the former Soviet Union. The invitation included an exclusive exhibit in the Museum of Revolution in Riga, Latvia, and a show in Moscow.
Prehn's work has been exhibited extensively throughout North and South America as well as parts of Europe. With the advent of digital photography, Prehn recognized a new avenue opening for his unique presentation of life. Although he originally thought he would never grasp the idiosyncrasies of the enlightened age of digital photography, he found that it was a medium where he could truly expand.
The digital image and the computer have become his film and darkroom. What photo oils lacked, the computer has enhanced to create amazing mixed media art. As he began to transition to a more digital medium, he found that he could expand his mixed-media art with the addition of more than just oils. He currently uses pastels, watercolors, artist inks and acrylics, in addition to oils.
Prehn spent the last eight years testing and experimenting with different types of mediums to create his one-of-a-kind images, and became an expert creator in the area of fine-art printing. The mediums he uses come from all over the world, primarily Canada, France, Germany, India and his backyard.
A reception and gallery talk was held on Thursday, Feb. 11 from 6–8 p.m. Students, faculty, and the public were welcome to attend. The gallery is free and open to the public during the academic year Monday-Friday from 9 a.m. to 5 p.m.
Questions can be addressed by contacting Noel Carmack at 435-613-5241 or email at [email protected].