Merger now similar to Texas A & M system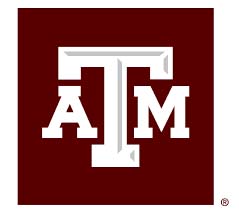 This archived article was written by: Nathaniel Woodward
Last month The Eagle broke the news that the original merger agreement between Utah State University and the College of Eastern Utah was in the process of being altered. A confidential source confirmed that the updated plan would follow a structure similar to the one executed in the Pennsylvania Commonwealth Education system. However, in the weeks following Utah State University Eastern administration have made efforts to inform the student body about the newest advancements in the plan to update the visual identity merger with the main campus in Logan.
On Feb. 10, a meeting in the cafeteria was held where the new mascot logo was unveiled. Later in an email to students and faculty, Vice Chancellor Greg Dart, informed the student body of the universities intentions. Calling the previous story a "misconception" about USU Eastern losing its logo/mascot, the Golden Eagle, Vice Chancellor Dart presented a new logo/mascot the USU Eastern Blue Eagle. The reaction is varied as the community has lost its long-standing mascot in favor of a more homogenous banner representing the ties between the two schools.
In an email to The Eagle, Vice Chancellor Dart presented the ideas the administration wishes the campus and community to be aware of, "During the spring/summer of 2015, USU Eastern merged the admissions, scholarship, recruiting and marketing offices with the USU Logan offices, as did all of the regional campuses statewide.
"Logos and word marks that aligned with USU were adopted, that gave a much more cohesive brand. Part of those logo changes were removing the color gold from institutional marks. The color gold was not removed as an institutional color, just from the marks.
"USU Eastern will in fact keep its own identity. I am unaware of a meeting between administrators and faculty that has insinuated otherwise. That unique identity, however, is nested under the USU umbrella. There has been no formal proposal to adopt Big Blue, although there has been discussion to have the USU brand and mascot more a part of USU Eastern. The plan is to move forward as the Eagles yet also adopt more fully a connection to USU.
"The Penn State model is not much like what we are looking at. Penn State uses the Nittany Lions on all of its campuses. A more clear alignment would be Texas A&M. Although the Aggie is found all over Texas A&M campuses, and students at all campuses likely identify as Aggies, the Texarkana campus still maintains its Eagle mascot and students identify as Eagles."
This story will be updated as more information becomes available.