The top-five National Football League moments of the 2015 season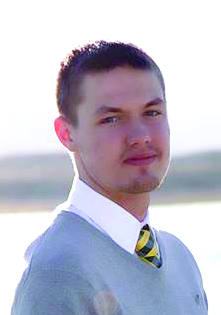 This archived article was written by: Tai Justice
As everyone knows, the NFL season is now over. It came to an end on Feb. 7, with the Denver Broncos beating the Carolina Panthers and winning the Super Bowl. I think now is a good time to reflect back on the NFL season by ranking the top-five moments we all watched. Now, for everyone that knows me, I'm a Packers' fan, so about three and five moments will include them. I'm kidding.
Number five: The creation of the "Dab." Panthers QB, Cam Newton scored a touchdown in week one and did a move that is now famously known as the Dab. After Newton did this, the move caught fire. Everyone Dabs now. After every win, a lot of the Panthers would join Newton in a postgame picture that included all of them Dabbing. In the Panthers' team Super Bowl picture the team, including the coaches, were Dabbing. Newtons' dabbing caused a lot of hot takes on the Internet and television. I feel like you have to rank this one of the top five moments of the season.
Number four: Injuries. Every season there's injuries, but this season there seemed to be a whole lot more than usual. And it wasn't just to no name guys. A lot of stars got injured this year; more than I can ever remember. It started in the preseason. Jordy Nelson tore his ACL in the second week of the preseason. Kelvin Benjamin also tore his ACL in preseason. Then it continued into the season: Jammal Charles tore his ACL as well along with Steve Smith, Le'veon Bell and Tyrann Mathieu. Tony Romo broke his collar bone, Dez Bryant broke his foot, Ben Roethlisberger missed a bunch of games with different injuries, Marshawn Lynch missed a ton of games, Andy Dalton broke his thumb. These aren't just average type players. These are stars. Peyton Manning missed games with a foot injury. It wasn't just a couple games that these guys missed either, it was several games. Most of them were out for the entire season and I'm really excited to see these guys get back next year.
Number three: Broncos beat the Chiefs, with a fumble-recovery touchdown. This game was way back in Week 2, on a Thursday night. The game was tied at 24 with 30 seconds and the Chiefs run a draw. Pretty dumb considering the time left and if you're going to run a draw, you should just knee it instead, but they ran and fumbled and the Broncos picked it up and ran into the end zone for the win. This changed the season. If the Chiefs had won that game, they would have won the division and the entire season is different. But that's what the Broncos did all season. They never gave up. They had one of the best defenses in the history of the game and they had a team that knew how to win closes games and that's why they're Super Bowl champions.
Number two: Aaron Rodgers Hail Mary part one and part two. For the Packers, the season started with Super Bowl expectations, but without Jordy Nelson and other injuries to key spots, it wasn't meant to be. But we have the greatest throw I've ever seen to hang our hats on this off season. The first Hail Mary came in Detroit in Week 13, also on a Thursday night. The Packers were 7-4 and lost three of their last four games. They need to win this game. The Packers had the ball down 23-21, Rodgers got the snap and rolled out to his left, got away from a sack and threw the ball a mile up in the air. I literally thought it was going to hit the roof. The ball came down right in Richard Rodgers' arms and the Packers' season was saved. Part two came in Arizona, in the divisional round of the playoffs. The Packers were down 20-13 with five seconds left. The Cardinals brought pressure on Rodgers, he rolled out to his left and threw a 50-yard bomb with no time left that Jeff Janis caught. The Packers lost in OT, but that was the best throw I've ever seen.
Number one: Peyton Manning rides off into the sunset. It hasn't become official that Manning is going to retire, but he is. This is a perfect way for any legend to go out. Winning his second Super Bowl in his career. He is one of the all-time great players. And yeah, he wasn't very effective this year, but if anyone deserved his teammates to pick him up, it was him. He had very little help from his teammates his whole career. It is fitting that his teammates carried him to ring number two.