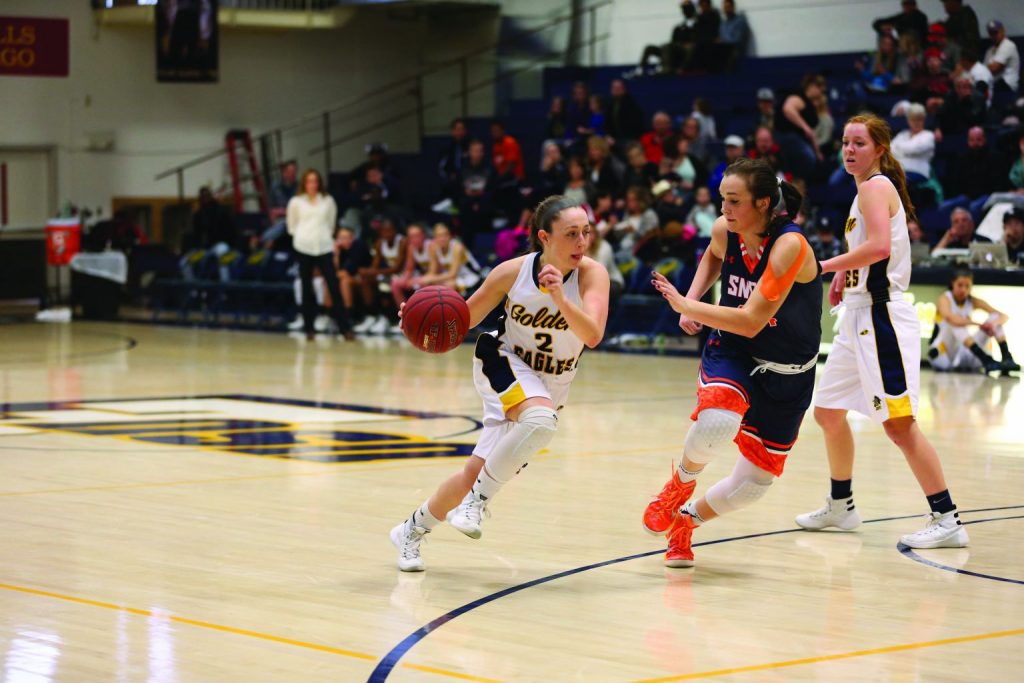 This archived article was written by: Brett Smart
The USU women's basketball team has had a rough season. Their recent games show evidence that they still possess the will to win in the face of defeat, keeping their games within a reasonable margin from victory. Eastern Women's basketball has been struggling to grab a win as conference play comes to a close. On Feb. 6, their game against Snow College ended 50-69. Ana Borges scored 16 points for the Eagles, and Maile Richardson recovered 16 rebounds.
On Feb. 11, the women played against the College of Southern Idaho (CSI); they lost the game 48-67. Richardson recovered nine rebounds, and clocked over thirty minutes with Borges, dedicating themselves to the game.
Two days later on Feb. 13, the women fought hard against North Idaho College. They took the lead in the first quarter. NIC responded quickly, taking the lead by the half. The Eagles fought hard but couldn't recover the lead. The game ended with the Eagles losing 43-53.
They play against Colorado Northwestern Community College on Feb. 20 at 3 p.m. It's their final home game of the season before the conference championships.