BYU loses to Utah, for the sixth time … ouch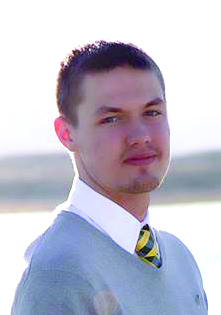 This archived article was written by: Tai Justice
Twenty minutes after BYU lost to Utah, I texted my friend, who is also a BYU fan to make sure he was still alive. And that's not even a joke. I wanted to make sure my friend was still alive. I said to myself, "I hope he is still alive because there's a five percent chance BYU just killed him."
My friend was alive. He responded about 10 minutes later. We texted our way through it, like we have the many heartbreaking BYU losses. His texts were mostly just run on sentences that didn't make sense. He, as I'm sure every BYU fan was wondering why they not only went for two, but ran the most obvious play in that situation. Hill up the middle? When they were clearly blitzing? Why? Ugh.
Honestly you can go back and forth on the decision to go for two. I can see why you would go for two and then why you wouldn't. At the end of the day, I'm okay with going for two. But, the play call was inexcusable.
I will also always wonder why Ty Detmer didn't give Hill a run/pass option and try to get him to the outside. That will eat and eat at me until BYU beats Utah again. Probably should add an "if" into that last sentence.
So it happened again, Utah beat BYU again, for the sixth straight time. Out of the six losses, this one probably hurt the most. Maybe I'm just being a prisoner of the moment, but I think this one hurts the most. We've lost to them in every way possible, it seems. Blocked field goal in 2010, blowout in 2011, missed kick off the goal post in 2012, seven-point loss in 2013, seven-point loss in 2015 and now on a failed two-point conversion in 2016. "We'll never beat them again," I angrily grumbled to my little brother late Saturday night.
I think my friend summed it up perfectly on Saturday night. At one point he texted, "Man, if BYU was a girl, you'd just break up with them. You would just call them on the phone, calmly explain to them that you can't take it anymore, let them down as gently as possible, then move on with your life." But, sports aren't like that. You're stuck with your teams from childhood.
BYU is my college team. I came to grips with that a long time ago. They're part of my life. Sometimes they lift me to a higher place. Sometimes they punch me in the stomach and leave me for dead. There's no rhyme or reason. And there are thousands and thousands of diehards just like me, all trapped in that same bad marriage, united by our experiences and memories. We wear our BYU gear and we pack Lavell Edwards Stadium whether we have a good team or a bad team. That's us.
That game on Saturday took so much out of me. After it ended I felt like I had just played. My body was sore, my voice was gone and my ears were ringing. As the game started I felt nervous and hopeful, then I was flourished with anger at my team, then my anger shifted towards the refs when they kicked Kai Nucua out for targeting, then back to hope as Taysom was leading the final drive.
I saw a tweet from a Ute fan right before the two-point conversion, "No matter what happens on this play I feel like a carcass." I felt like that was the perfect word to use. Of course, he doesn't feel like that now. His team came through, mine failed, again.
Now, for another year Utah fans having bragging rights. Six in a row. There's children that are 7 years' old that haven't seen BYU beat Utah. Maybe one day it'll happen. Hopefully.