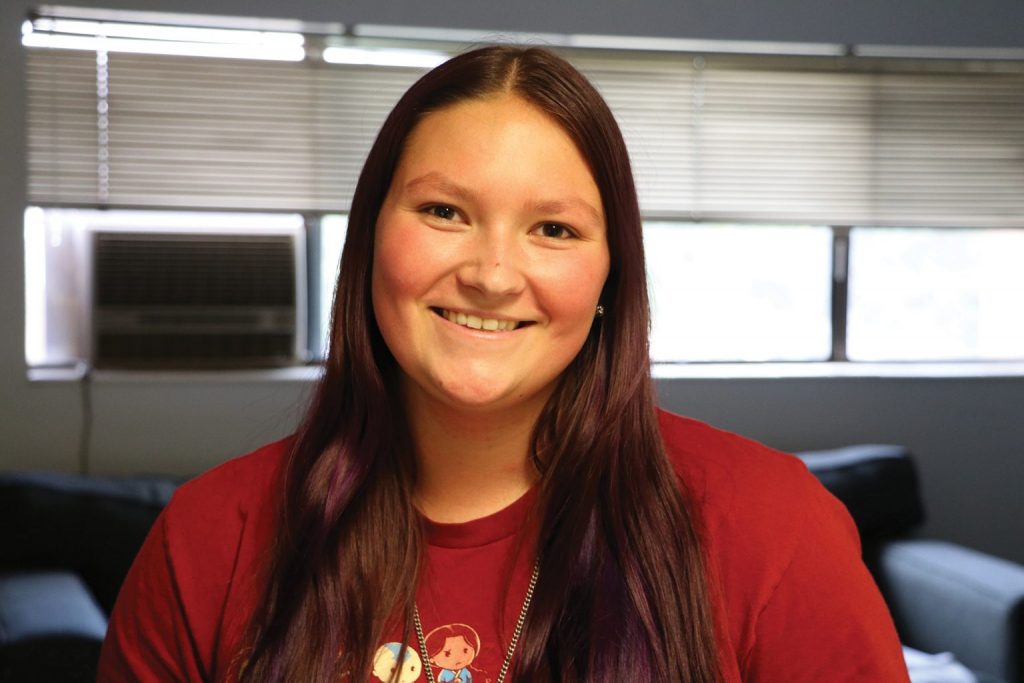 This archived article was written by: Terlynn Westphal
Jaden Lockwood, from Layton Utah, is a dedicated freshman student attending Utah State University Eastern. She has an interest in medicine and while in high school, participated in HOSA (Health Occupations Students of America) for 2 years. Her second year, she carried out the role of Vice President of Service. She also was involved in the Orchestra and plays the Cello.
Right now, she is focused on getting her PHD, becoming a veterinarian, and eventually working in a zoo. "At one point I wanted to be a doctor, but I saw some of my step mom's medical videos, (She is a Respiratory Therapist) and some of them really creeped me out. Also, being a vet, I wouldn't need to ever deal with 'naggy' patients."
Lockwood is strongest, academically, in Math and Science. In the 6th grade, she was already in an Algebra class. By her Junior year of high school, she had completed math 1050 and 1060 through the University of Utah.
Something unique about Lockwood is her love for reading and writing. Additionally, she stated, "I like that I am the only one in my family who likes to read." She has taken on this interest by writing a fantasy novel. She is 7 chapters in and is working hard to complete this project.
Something Lockwood would rid the world of is politics. "It puts everyone against each other."
She enjoys watching movies with her family, and playing the Cello. The little things in life make her happy. Her words of advice are to "Spend as much time with your family as you can because they are not always going to be there" and to "never give up on what you want to do."
She plans on heeding her own direction by continuing her education in Logan once she is done with a semester in Price to take the classes offered there, and to be closer to her family.