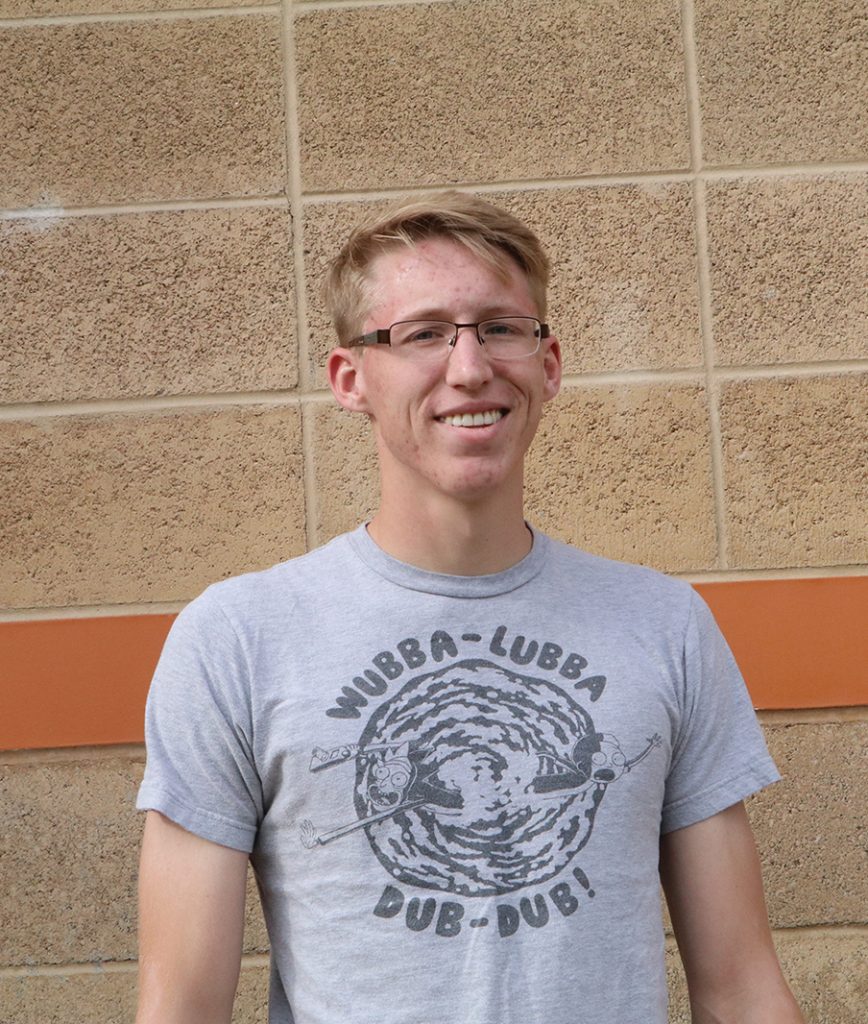 This archived article was written by: Terlynn Westphal
Born in Huntsville, Alabama, raised in Bountiful, Utah, Robert Schmid has become someone who is currently contributing positively to Utah State University Eastern. While attending school, Schmid has discovered that he is very successful in his academics. He has worked hard to receive scholarships, excel in Anatomy and Physiology, and earn a 4.0 GPA each semester.
Schmid has come a long way since high school. He was not interested in academia and did not participate in any extracurricular activities. He came to college simply because he felt like "society expected [him] to." Schmid obviously has a very high potential and because he realized that, he appreciates the ability human's have to learn. In fact, if it were up to him, everyone in the world would have a sincere desire to gain knowledge.
Another thing Schmid is passionate about is happiness. He is currently testing Aristotle's Theory of Finding Happiness Through Virtues. To do this, Schmid is trying to train his body, mind, and spirit. "Essentially what I'm trying to do with my life is get in shape, train the body; educate myself, go to school; and the spirit, my morals and ideologies…How I treat people." As far as a career goal, Schmid plans on doing something that, again, makes him happy. A possible profession that would fulfill this goal could be a Research Physician.
Austin Preston, a member of USUE staff, had this to say about Schmid: "Rob is an outstanding guy. He has always been super kind and friendly from the get go. He is always good with my kid even though he doesn't have to be, and he seems like an intelligent guy."
Schmid has been very successful so far in reaching his goals. He plans on continuing to further his knowledge at Utah State University Logan once finished here in Price.