USUE basketball 2015-2016: where are they now?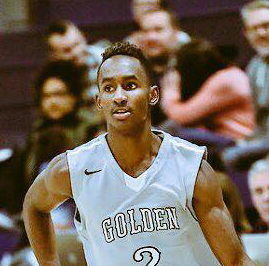 This archived article was written by: DJ Hill
With the new basketball season on the horizon, the Eagle's men's and women's teams reloaded instead of rebuilding their rosters. Former Eagles moved on to other universities to continue their dream of one day playing professionally.
With all the adversity that the men's program went through last season, the Eagles still managed to put players in basketball programs from as far as New York to South Dakota and many places in between.
Former Eagle and last year's co-captain, Brandon Sly, said "My time in price was amazing. I met some amazing people and it's a great place to be a student athlete. My two years in Price taught me to never take anything for granted because there are plenty of other players would have loved to have my opportunity.
"Make sure everyday you're productive and try to do something that is going to benefit you in the future." Brandon will be playing this season for the Adam State Grizzlies in Alamosa, Colo. With high expectations for himself as well as the team.
Although only playing a portion of the 2015-16 season, sophomore guard Lamont Walker chose, Texas Southern in Houston, Texas," to continue his basketball career and hopes to make an immediate impact on the team.
Guard and other captain, Phillip Winston, signed to play basketball for Coach Tom Moore at Quinnapac University in Fordham, N.Y. a division 1-school that's plays in the Metro Atlantic Athletic Conference.
Meanwhile the women's basketball program has also managed to get players to the next level. Barbara Cousino is playing her basketball this season for the Barry University in Miami Shores, Fla., and Ana Borges is playing at Central Methodist in Fayetteville, Mo.