Salt Lake City photographer weaves dreams at Gallery East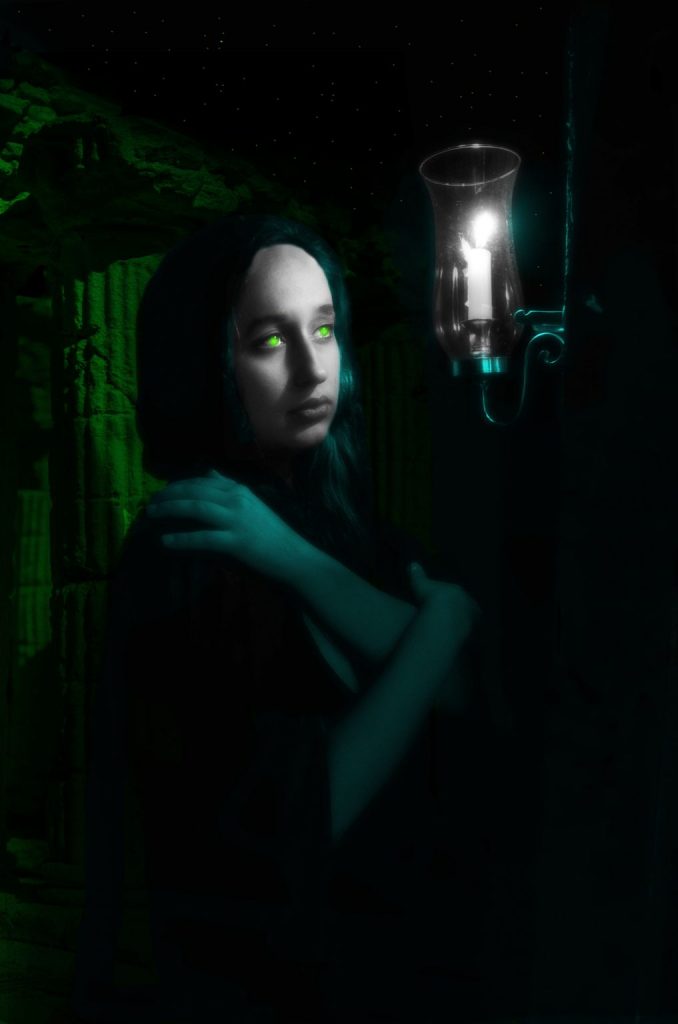 "Dream Weaver," the mixed-media photographs of Salt Lake artist, Kim Baack, will be displayed in Utah State University Eastern's Gallery East through Nov. 4.
Baack's mesmerizing dreamscapes are often comprised of the extraordinary and unexpected. Cabaret dancers, distorted harlequins and female archetypes are placed in surreal settings. Colorful but mundane objects are included as props in otherworldly tableaus.
"My new show "Dream Weaver," has been in the works for a few years," she said. "It is a mix of photography and mixed media. I love to take my ideas and create work that represents dream-like visions that I imagine."
Baack's multimedia visions bring to bear all of the tools and design elements at her disposal. "My work varies; it may be bold colors, black and white, filled with textures, printed on metal or tin foil, prepared canvases, painted using mica pigments, pastels, India ink, acrylic or whatever I can use to make my pictures come to life. If I can dream it up, I will find a way to weave it into my artwork."
Born in Oklahoma, she resides in Salt Lake City, Utah, and earned a degree in graphic design and computer graphics. She loves to teach art and when not creating her dreamlike visions, Baack volunteers teaching art at Spectrum Academy to children with learning disabilities and autism. She loves to experiment on different substrates with unusual media. Photography, painting, drawing and sculpting are among her passions.
A closing reception and gallery talk for Baack will be in Gallery East on Friday, Nov. 4, from 6 -8 p.m. Students, faculty, staff and the public are invited to attend. The gallery is located in the Central Instruction Building and is free and open to the public during the academic year from 9 a.m. to 5 p.m.
Any questions can be answered by Noel Carmack, Gallery East curator, at 435-613-5241 or email at [email protected].