Election votes more impactful this year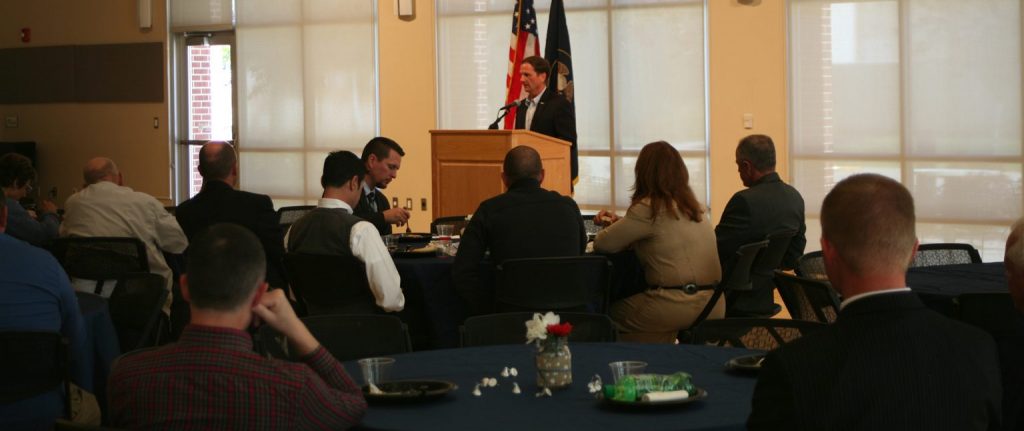 This archived article was written by: Hannah Coleman
This season's elections have been frightening for many and intense for all. For over a year, businessman Donald Trump has been throwing out controversial ideas while former Secretary of State Hillary Clinton has been defending her controversial career.
The GOP is split over its nominee while the Democrats struggle to pick up undecided voters to their bafflement. The campaigns use overpowering emotions to reach voters. Trump tends to build up fear about foreign policy and domestic crime while Clinton has no shortage of Trump quotes to use against her opponent directly. Many remain conflicted about their votes and find it a choice between two evils- unsure of which candidate is worse.
Even in Utah, we see remarkable positions forming. The last time Utah did not give all its electoral votes to a Republican candidate was during the election of 1964, when it voted Democrat for Lyndon B. Johnson. Utah is the most red state in the union. Deseret News reported a poll from Utah-based company Y2 Analytics showing Trump in a tie with Clinton for electoral votes at 26 percent each, trailed by Evan McMullin at 22 percent and Gary Johnson at 14 percent. The poll has a margin of error of 4.4 percent. Essentially, Utah is not a state the GOP can count on blindly this year.
Your vote matters. In presidential elections, it doesn't always. This year it does. It's important to remember that although popular vote might not affect a presidential election, each vote counts in local elections. USU Eastern student Vivika Corona lamented the elections saying, "Can I just vote for the president and skip the rest of the ballot?" While this is a valid approach, most races this year are as important as the presidential race.
One of the biggest struggles a president faces is having congressional approval. This year, congress is on the ballot. Jason Chaffetz (R) is the House Representative over Price in the United States, running against Stephen Tryon (D). Senator Mike Lee (R) has historic competition this year as he faces off against Misty Snow (D) this November. If elected, Snow will become the first openly transgender senator. As it stands, she is already the second openly transgender candidate to be nominated for a federal election.
There are eight statewide elections coming up. Gov. Gary Herbert (R), widely criticized (and praised) for his attempted defunding of Planned Parenthood will be seeking reelection. He is facing off against Mike Weinholtz (D), who is a mostly grassroots candidate.
Douglas B. Thomas and George M. Harmond, Jr. serve in the District Court of the Seventh Judicial Circuit and will have a vote to determine their retention as judges. Brad King (D) is the incumbent for the Utah House of Representatives running against Christine Watkins (R), who served in the Utah House of Representatives at one point as a Democrat. David Hinkins (R) is seeking a third term as a Utah State Senator, opposing Heidi Redd (D).
Attorney General Sean Reyes (R) is up for reelection but faces and Andrew McCullough (L). Mike Mitchell (D) is hoping to become the new state auditor against John Dougall. Neil Hansen (D) and Dave Damschen (R) are both running for state treasurer.
Many races are happening this November and it's important to get out and vote for each position. Carbon County has mail-in ballots, so voters can send them in at their convenience. Ballots can be surrounded to a physical voting booth on Election Day (Nov. 8).