USU Eastern Price enrollment numbers plateau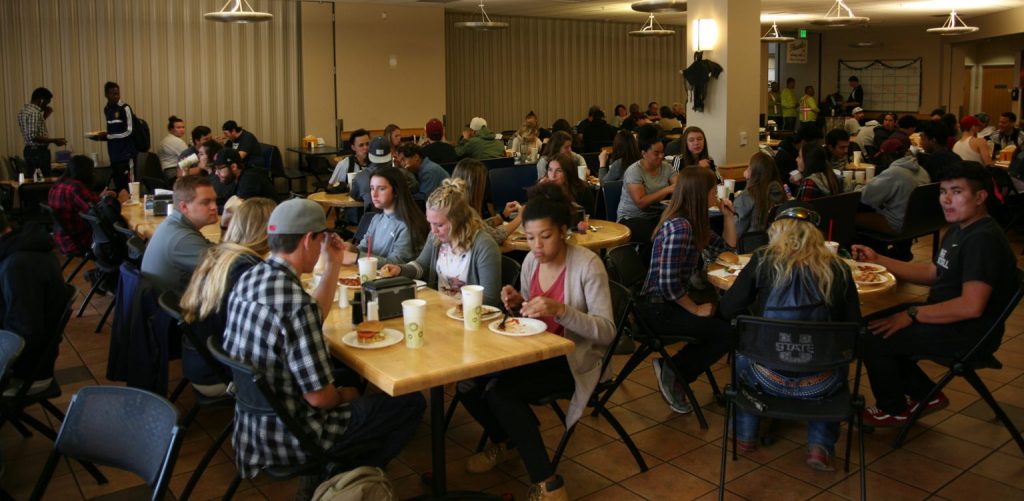 Even though enrollment at Utah's public colleges and universities enrolled an additional 4,739 students this year, enrollment at Utah State University dropped 1.76 percent, or roughly 500 students. USU regional campuses and USU Eastern numbers are calculated in these figures.
USU Eastern headcount numbers in Price went up three students from 2015 to '16: 1,370 to 1,373.
At USU Eastern's Blanding campus, the college dropped 15 students between 2015 and 2016: 654 to 639.
In the Full-Time Equivalent (FTE) budget-related numbers, the Price campus dropped four students from 1,048 to 1,043. The Blanding campus dropped 30 students from 434 to 404.
Enrollment in athletics continues to grow with USU Eastern adding sports to its athletic program. This year the college brought in a women's softball program, rodeo and dance team.
The largest school in the state remained as Utah Valley University experienced a 5.32 percent jump with 34,978 students.
The University of Utah, the state's flagship campus, saw a total head count of 32,061 students. It is Utah's largest school based on full-time students, with an enrollment of 27,439 compared with UVU's 23,706. According to the U of U's Associate Vice President Mary Parker, this is the largest freshmen class in the history of the school with 3,612 students. Incoming freshmen averaged 25.11 on the ACT exam and a high school GPA of 3.61.
Dixie State University's enrollment climbed 7.38 percent with 8,993 students which was the greatest percentage of growth. Snow remains the smallest institution with 5,350 students and a 4.68 percent enrollment increase.
Greg Dart, vice chancellor of student affairs and enrollment management said, "As far as enrollment goals, USU Eastern has positioned itself for reasonable and robust enrollment growth of six percent over the next few years.
"Changes to academic scholarships, expected increases in nonresident and international students and a second year and a second year of the system approach situates the Price campus for enrollment growth."
Utah Commissioner of Higher Education Dave Buhler said in a prepared statement that the state colleges and universities are working hard to match continued enrollment growth with services and support students.
He anticipated adding another 52,000 students in the next decade so it will be crucial to receive legislative funding to keep higher education accessible and affordable to all Utahns.