Vanderspek and Barrezueta place third at Sun Devil Classic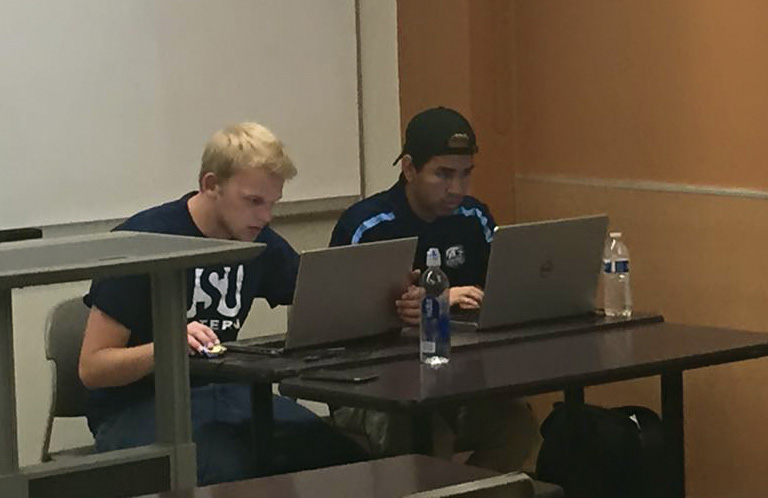 Two Utah State University Eastern debaters made it to the semi-final round at Arizona State's Sun Devil Classic Oct. 14-16 in Tempe, Ari., where they lost to the team from the City College of San Francisco.
In one of the largest policy debate tournaments, Eastern's two-man team of Kevin Vanderspek and Klever Barrezueta defeated teams from California State University at Northridge, San Francisco State and United States Military to finish third seed in the Arizona Tournament. Their sole loss came at the hands of Ana Comesena and Daniel Brylawski in the semi-final round Oct. 16.
Over 50-two-person teams participated in three-divisions of policy debate: junior varsity, novice and open. The tournament had 19 schools participating from 11 states and two countries.
Coach Jeff Spears said, "This is probably the biggest win we had since the team was reinstated a year ago. I was hoping we would just go four and two and make it to break rounds, but the kids kept winning." The team finished undefeated in preliminary rounds.
The debate topic this year is "The United States Federal Government should establish a domestic climate policy, including at least substantially increasing restrictions on private sector emissions of greenhouse gases in the U.S.