The identity crisis of the Green Bay Packers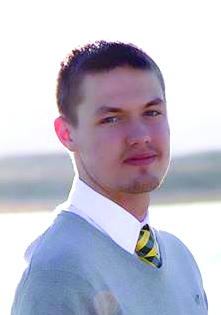 This archived article was written by: Tai Justice
For most of this decade, the Green Bay Packers have been like a tsunami-proof house.
They could withstand anything. Even when Aaron Rodgers broke his collarbone early in the 2013 season, no Packer's fan gave up. They still have that foundation. They can figure this out. We had the same attitude after Jordy Nelson tore his ACL in the preseason last year. They were able to figure it out and make the playoffs. That same attitude kicked in after the Packers struggled to start the 2016 season. Everyone says, "we're going to be okay. They've been here before. They'll figure it out."
But will they? After a really discouraging loss to the Cowboys at Lambeau Field, a place they used to never lose, Packer fans split into two different camps. The first being: The Figure It Out Camp.
That camp is maintaining that the offense needs some time to adapt and Jordy needs to get his legs under him. And when in doubt, Rodgers will always prevail. They trust the foundation. Seven straight playoff appearances, multiple NFC Championship births and a Super Bowl. The foundation will prevail. Always.
For the second camp, it's more complicated. You wouldn't call them naysayers, just realists. And here's the reality: the Packers offense is broken. This isn't a small sample size of them looking well below average anymore. This started in the middle of last season and continued until now.
Extending the Malibu-house analogy, a good foundation only lasts so long. You still need to take care of your house. Update the furniture, keep a fresh coat of paint on it, check the foundation every few months to make sure it's fine. You cannot fall behind. You cannot take anything for granted, or else your house won't be as good.
Now, as a realist and a Kool-Aid drinker, I cannot decide between camp one and camp two. There's a part of me that thinks this team could become the 2014 Patriots. Early struggles, untimely injuries, tons of panic and "could this be it? And is Aaron Rodgers done?" columns, but ultimately the foundation will prevail and everything will be fine by December. That's camp one in a nutshell. We have succeeded before, so we will succeed again. I could totally see this happening. I am rooting for it.
But I keep hearing the voices from camp two. In particular, three undeniable truths that don't bode well for the next three months.
Number one: Aaron Rodgers can't be perfect forever. For a time, it didn't matter who else the Packers had, as long as they had Aaron Rodgers, they were going to be a really good team. That's no longer the case. It pains me to say this, but he is declining.
Number two: every good team undeniably has an identity. I have no idea what the Packers identity is. They aren't an elite passing team, the defense is good, not great. The running back is constantly out of shape. They don't have an identity.
Number three: the Coach is flawed. He refuses to adapt and run an offense that would actually help Rodgers and the offense. He wants to run the same offense that worked when the Packers were clicking, but this isn't the same team anymore and you don't have the same quarterback. You need to adapt before it's too late. (It might be already.)
I will continue to straddle the two camps: camp one (trust in the foundation) and camp two (fear for the future). For the first time since 2008, I have absolutely no idea what's about to happen with my Packers from week to week. Everything is in play: 11-5, 5-11, a "Have They Had It?" S.I. cover, you name it. The foundation is swaying. For once, nobody can say, "It's the Packers, they'll be fine." This is the National Football League, you can't say things like that. Especially when they might not be true.