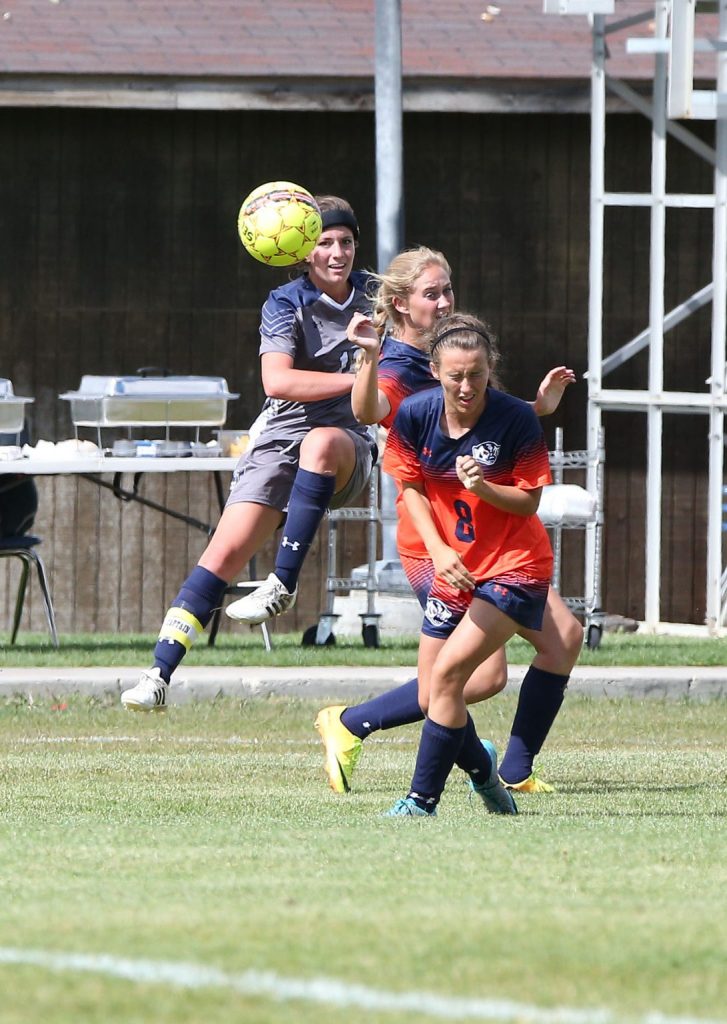 This archived article was written by: Megan Fietkau
After three long and intense months, the women's soccer team retired their cleats for the rest of the year. The Eagles ended the season with a record of 13-3-3 overall and a 7-2-2 in the Scenic West Athletic Conference.
On Oct. 28, the Eagles made their way to Snow College to compete in the region tournament. Being second seat in the conference, the team had a fair chance of competing for first place.
"We never reached our full potential and fell short," assistant coach Cole Davis said.
Coming out strong in the first half, the Eagles dominated the game. However, the competition between the Eagles and Bruins was head-to-head and both teams were hungry to win.
Both fighting for a goal, neither team was going to let down. The game got aggressive and heated as the half went on; the Eagles gave up four corner kicks giving the Bruins goal scoring opportunities.
At the conclusion of the half, the score was tied 0-0.
During half time, head coach Ammon Bennett told the team that whatever the score of the final game is, will be a "one goal differential."
Unfortunately, Bennett's prediction was right. Twenty minutes into the second half, the Eagles gave up yet another corner kick.
Bruin defender, Kenzie VanBuren kicked an astounding cross into the Eagle 18- yard-penalty-box. As the Eagles tried their hardest to defend the goal, a Bruin midfielder headed the ball into the net, tipping the fingertips of Eagle keeper, Summer Yazie.
Fighting for a goal to tie up the game, the Eagles were unable to finish their goal scoring opportunities. The game ended with a loss of 1-0 against SLCC.
The Eagles walked off the field with their heads down and eyes full of tears as the chants of excitement from the Bruins victory filled the air.
"[The season] had to end at some point, but I really wish we could have prolonged the inevitable and go to nationals in Florida to end on a high note," sophomore captain Ashley Christensen said.
For many of the women on the team, the concluding game against SLCC would be the last competitive soccer game they might ever play. "It's really hard for me to grasp the fact that it's actually all over now," Christensen said.
Although the Eagles and the student body wished for a better outcome, the team was grateful for the "lessons they learned and memories they made."
With the 2016 fall season being over, the Eagles are committed to stay in shape for pre-season games and training to start in the spring.