Taysom Hill, Tanner Mangum and BYU's QB situation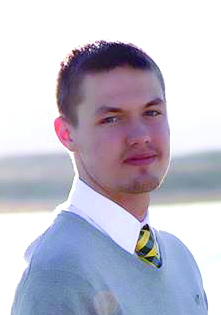 This archived article was written by: Tai Justice
As I watched BYU lose another close game on Oct. 20, this time to Boise State, I couldn't help but wonder, what if. What if is something you always seem to be thinking of as a BYU fan, but in this case I was wondering what if Tanner Mangum started all season instead of Taysom Hill. I immediately felt bad for thinking this because of how much Tayson means to not just me, but all BYU fans. But it's a question that had to be brought up after BYU fell to 4-4 on the season and all their losses are by a combined eight points.
As I said, it's hard to even talk about this because of how highly I think of Hill and it pains me to say this, but he's been bad this season. In the Utah loss, he threw three interceptions, including one that was returned for a touchdown. BYU lost by one.
In the UCLA loss he missed open guys play after play as the offense could only score 14 points against an awful UCLA defense. BYU lost by three.
In the West Virginia loss, he threw three more interceptions, including another one that was returned for a touchdown. BYU lost by three.
In the Boise State loss, he threw 20-incomplete passes, while the offense squandered opportunity after opportunity to put away the game. He skipped a pass to Moroni Laulu-Pututau where Pututau would've walked into the end zone with a half decent pass. Coach Kalani Sitake had his punter kick a field goal with 15 seconds left in the game because he didn't trust his quarterback to not take a sack, or not turn the ball over. BYU lost by one. This is inexcusable play and it has cost BYU at least two, or three wins. And who knows, maybe even four.
I don't want to put all the blame on Hill because it's not all his fault. The offense BYU is running is a pro-style, three-step drop-back offense. It's an offense that fits the quarterback that's been on the bench during all these close losses. Not Hill. If you're going to have this version of Hill starting, you need to utilize his strengths. You need to play with pace, constantly give him run/pass options and emphasize using his legs. Run read-options and some quarterback-designed runs. They do some of this, but it's only five percent of the offense. If Hill is your guy it needs to be 100 percent of it.
We watched Mangum in his freshman season complete 63 percent of his passes, in an offense that didn't fit him under Robert Anae. This pro-style offense that they're running this year with new offensive coordinator Ty Detmer is perfect for Mangum. It just fits his strengths so well, as to where it doesn't fit Hill much at all.
After watching Mangum last year and seeing how well he played his freshman year, it's hard to wrap your head around having Mangum miss out on a year of development for a feel-good story. Especially after how this season has gone, but of course it's bigger than that. It always is.
What Hill means to not only the fans, but to BYU football triumphs all of that. The coach wanted to give him one last run at it. They wanted him to go out on his terms and not by yet another season-ending injury. Honestly, the fans were right there with them. He deserved one more run. Even if it meant that the best BYU quarterback in a decade had to sit the bench for a full year.
When Hill announced he was going to try and play this year, I was confused because I knew this offense wasn't going to fit him, but still was excited. I have loved watching him play. Every week, no matter what situation BYU was in, I was always excited because I was going to get to watch him play.
He was such a special talent. It's been tough to even write all these negative things about Taysom because of just how great he was in 2012, 2013, 2014 and even the first of 2015. Every bone in his body wanted this season to go well. A dream season that allows him to ride off into the sunset as a BYU legend, but his ligaments overruled them. His leg and foot that ended his season not once, not twice, but three times just wouldn't allow it to happen.