"I wish I was in love with my best friend's wife"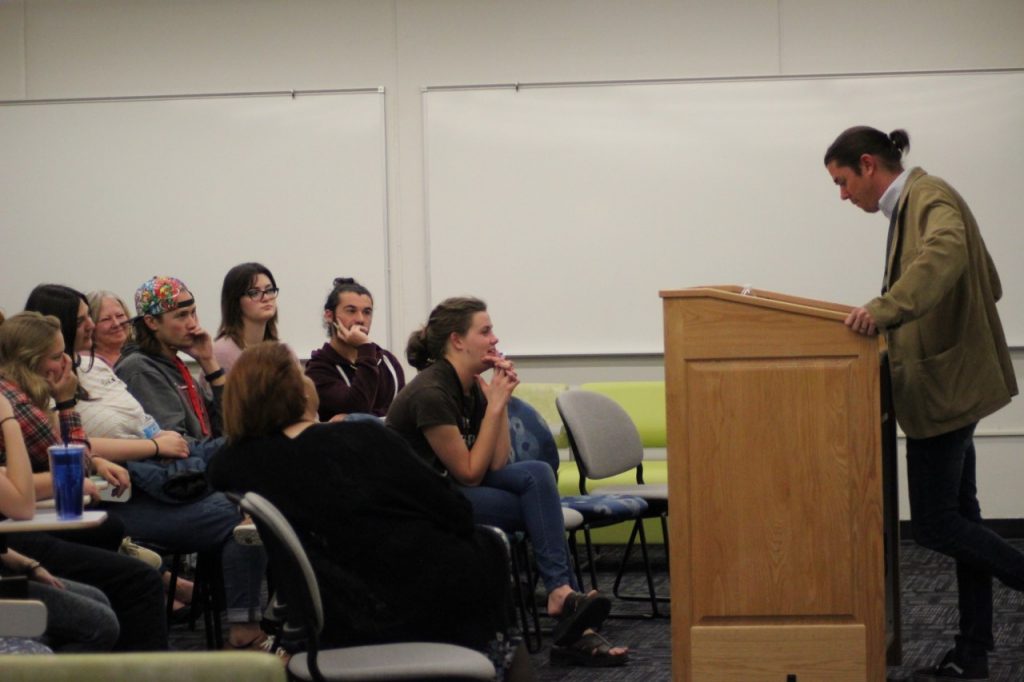 This archived article was written by: Travis Hill
"I wish I was in love with my best friend's wife." Plenty of bold words and interesting poetry from Jason Olsen at Utah State University Eastern's fourth annual Local Authors Night.
Olsen, assistant professor of English, spoke to faculty, students and staff. He read 20 poems, some of which came from his collection "Fire Engine Descending a Staircase," which won the 2016 Utah Division of Arts and Museums' Original Writing Award.
After reading several poems, Olsen turned it over to a question and answer segment. He talked a little bit about his process, his inspiration and developing his style.
Olsen spoke about where he was headed with poetry. He said that he was trying to make due with a faux-Tennyson style of writing until being introduced to James Tate. "I wasn't putting myself of the page," Olsen said.
The majority of the poems that Olsen shared were witty and playful, often ending in a joke or pun, which was keeping with his personality. He often made jokes between poems and questions or trailed off with some humorous anecdote.
Olsen has many published poems and many awards to go along with them. When Library Director Lori Brassaw introduced Olsen, she made note of several of his more prestigious awards.