Alex Morrell looks forward to new season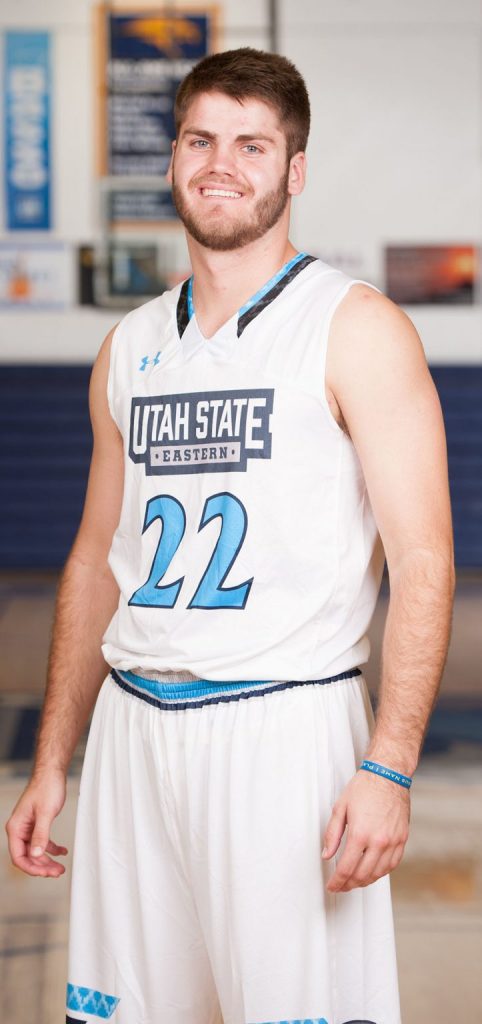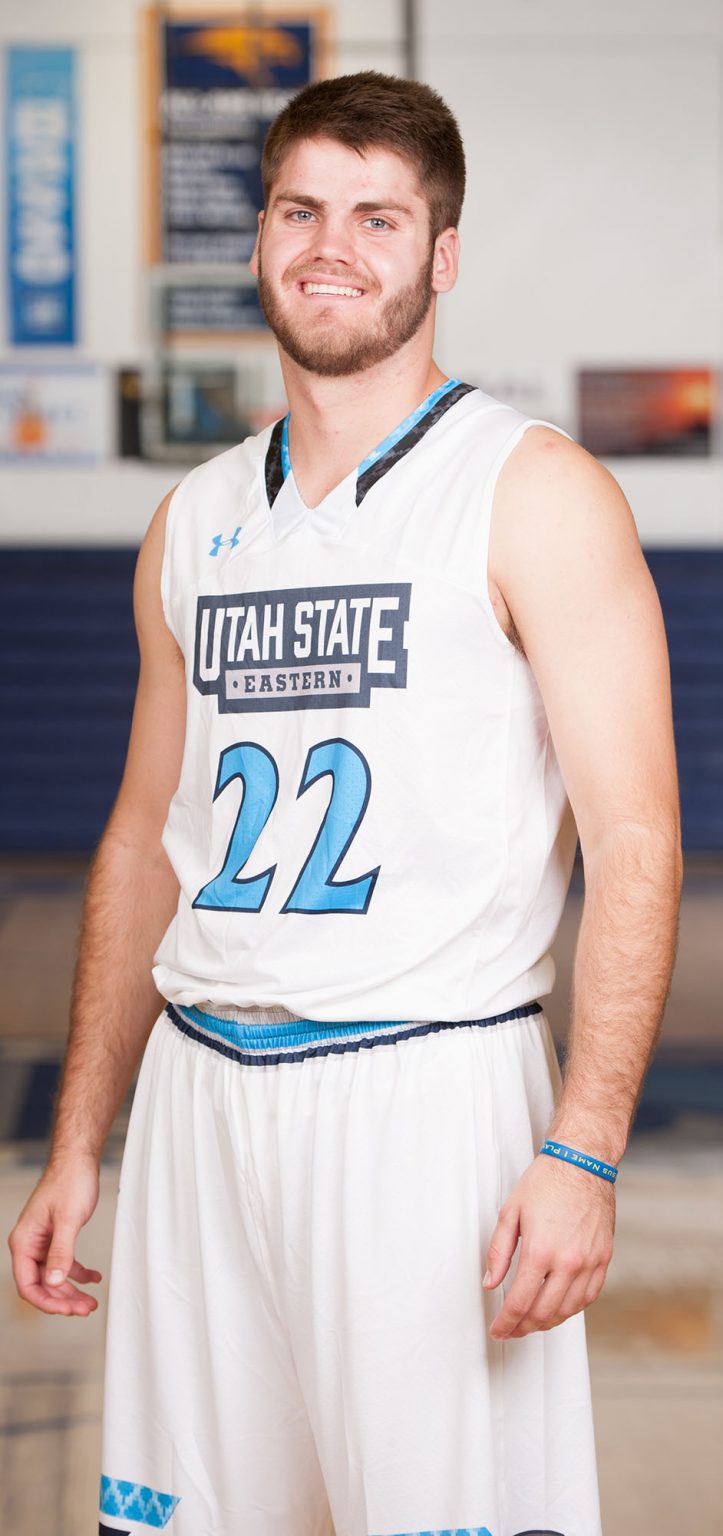 This archived article was written by: Richard Worsham
The only returning sophomore from last year's basketball team, Alexander Angus Morrell, hails from Kaysville, Utah,
Morrell loves playing basketball and has since he was "2 years old when started playing on a Fisher hoop and eventually started playing in the backyard with my brothers at 5. I started playing competitively at 8 and just never stopped from there." 
Morrell came to USU Eastern after serving his mission in North Carolina from 2013 – 2015. After an LDS mission, he came to USU Eastern last year and eventually got a starting position on the team. 
Morrell knew that he had a place he wanted to return to when last year the Eagles "were able to beat CSI on our home court. We came in as under dog and nobody really gave us a chance. But through nothing but team to play we were able to come out on top. The feeling after that game was like no other."
After a great freshman year establishing himself as an anchor for the team, Morrell returned this year to a new-look Eagle team. 
"Our team goals this year is to become our best selves and become better day in and day out. Ultimately we want to compete with every team in our conference and win a conference championship together and to go to Nationals and have a chance to win it there."
The six-foot-eight-inch center on this year's team and brings a lot of expierence to the table from last year, and looks to lead the team.
"Everyday I have a personal goal of becoming my best self and continuing to improve. At the end of each day I ask myself if I have improved today? And then make goals for the next day. For me personally, if I'm improving each day and giving it all I have. That's really all I can ask of myself."
Morrell's time at Eastern has been really good. Although there have been some ups and downs. Overall, he enjoys the small-class sizes and being able to get to know everyone on a small campus.