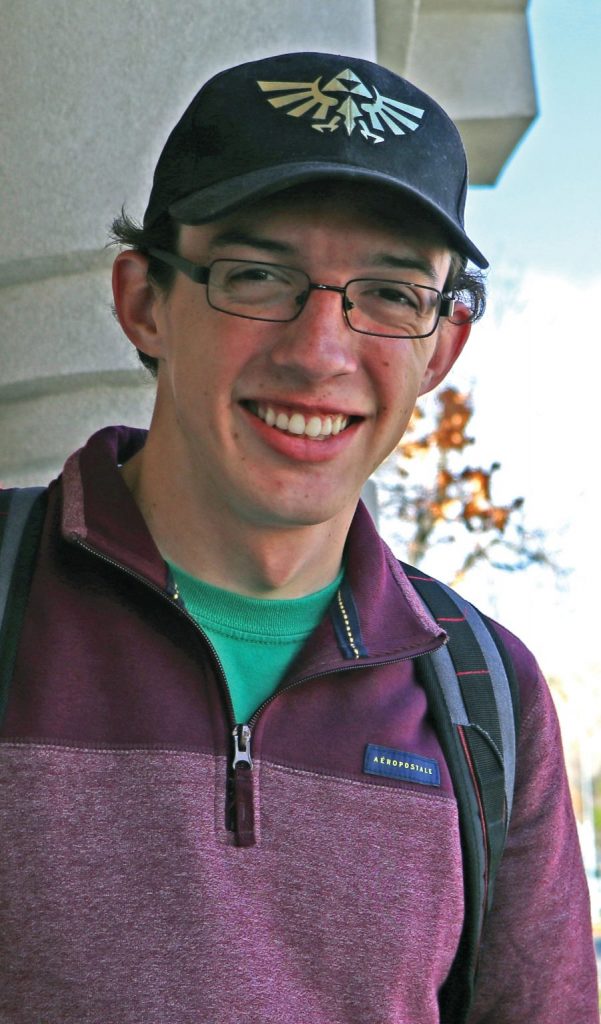 This archived article was written by: Terlynn Westphal
Ephraim boy, Isaiah Johnson, does it all from sports to performing arts. Born in Utah County, he grew up in Ephraim. He was a Templar at Manti High School where he ran cross country, played football, played Tarzan in theatre, band and participated in show choir. Of all these things, Johnson enjoyed choir the most and presents his singing voice in the Utah State Eastern choir. "It is very time consuming," said Johnson, "that is probably the class I devote the most time to, it's totally worth it".
Johnson served a two-year LDS mission in Canada. He is working on his general education degree, then plans to complete prerequisites before continuing to medical school.
He stays busy with not only classes, but as a member of the SUN Center. He enjoys Sun Center and said his time spent there is "amazing." Johnson enjoys the service and people he gets to associate with. He described
his first college experience, "So far, so good. Different levels of stress and different challenges, but it's all there to make you grow and make you better."
Having a strong and positive mindset, he said, "If at first you don't succeed, try again. You never succeed until you try, so when you fall down, pick yourself up and do better next time."
Many issues could be resolved by, he said, "getting rid of the selfish attitude so many people have. Whether it is politics, a clown scare, racism, sexism, it's all about people being selfish. Wanting their agendas and ideas forced upon other people. Yes, we have differences and yes, we may not agree, but that doesn't mean that we can't coincide peacefully."
He has come to appreciate how he is naturally very kind. "I like that aspect of myself, how I can talk to and get along with anyone".