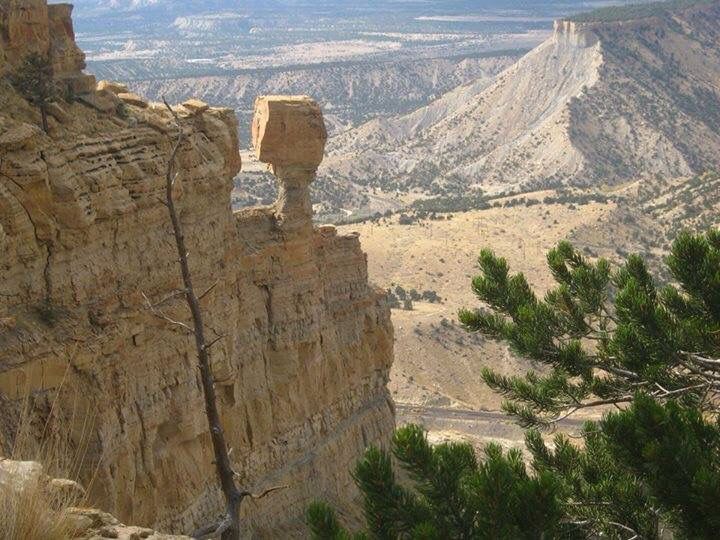 This archived article was written by: Travis Hill
Carbon County may not be famous, but it is famous for the prominent Balance Rock north of Helper. In fact there are two businesses in Helper with its namesake. There is the popular Balance Rock Eatery and the Balance Rock Motel. Locals take great pride in the natural landmark.
The hike to the Balance Rock is a long one, 5.8 miles with several switch backs. The hike is difficult and rated as challenging. In fact, there is one point where the hike actually becomes impossible. A long time ago a ladder had to be bolted down to the rock, providing a clear route to the top. Without the ladder the hike wouldn't be possible.
Hiking to the rock is several miles long, but it is also several feet up with 1,700 feet of elevation gained.
Getting up the trail is difficult but the Carbon County Recreation Department offers guides to assist and navigate the hike and they provide transportation. The recreation department offers these services for several hikes around the area.
If hiking to the Balance Rock wasn't fun enough already, there is a tradition in Carbon County. There is a flag pole mounted into the top of the rock and every time someone makes it to the top they will swap out the previous flag for one of their own.
Directions to the base of the hike are simple. From the college, drive on US-6 towards helper. Exit right onto Poplar Street and drive until the base of the hike.
There are several videos online that showcase the hike, giving tips and direction if needed.