Eagles pick up first wins of the year in Arizona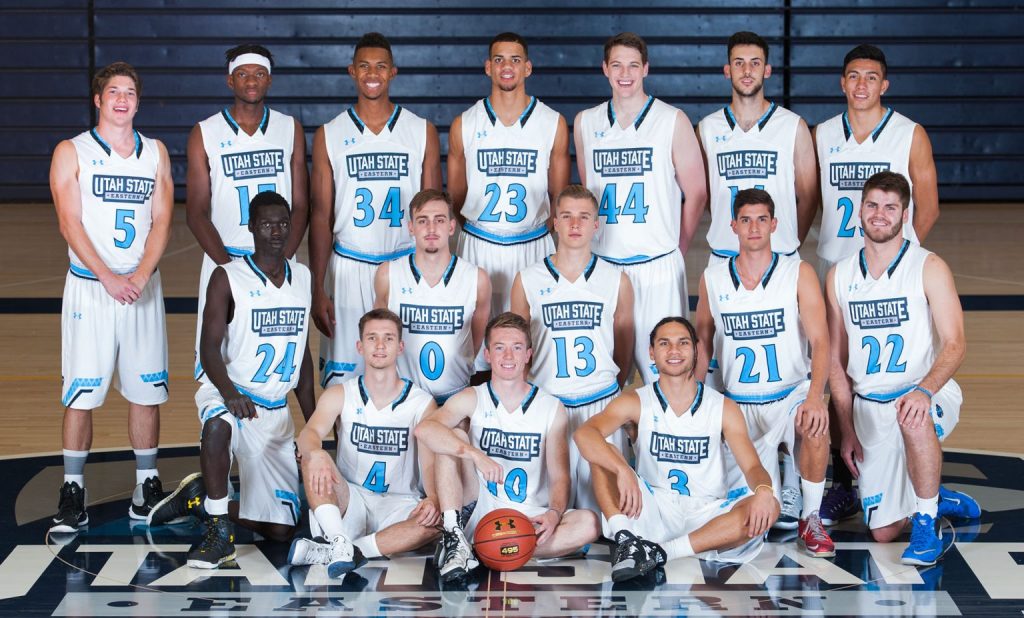 This archived article was written by: DJ Hill
Traveling over a 1,000 miles on a bus in six days, plus playing four games in four cities summed up the men's basketball team last weekend as they went two for two on the road in their second week of their season.
The Eagles men's team traveled to Arizona on Nov. 9 where they played some of the toughest teams in its young season.
Starting the trip off in perfect fashion by winning their first game against Candler-Gilbert 92-76 on Nov. 10, the team was lead by freshmen forward Andy Isokpehi who scored 21 points while grabbing 11 rebounds leading the team in both categories for then game.
At half the team was winning 54-35 and finished the second half strong eventually winning by 16 to give this young team their first victory of the year.
Friday was another successful day for the Eagles as they notched their second win in a game against Scottsdale Community College. In a close contest the Eagles would end up winning the game 75-69.
The men had a strong showing on the glass with three players grabbing double doubles in points and rebounds. The team was lead by Roman Mcknight who had 16 points and grabbed 10 rebounds, with teammates Cam Bailey grabbing another 13 rebounds to go with 12 points and forward Andy Isokphei adding 10 points to go along with 11 rebounds, the three teammates combined for 34 rebounds and 38 points alone helping the Eagles to a great start on the road.
The team closed the weekend in Mesa playing a strong Mesa Community College team where they dropped the game by 20 points, 68-88. Led by Roman Mcknight who scored 18 points and also grabbed seven rebounds. While trailing by five at half, the team would eventually get out- scored 36-51 in the second half to give them their first loss of the road trip.
Another long drive of Sunday, the team traveled to Pima Community College in Tucson, Ari., where the team lost a close game by two points.
To end off a great weekend, Mcknight had 25 points to lead the team while also having teammates Quinn Peters, Milan Surlic, Bailey and Alex Morell all scored in double figures.
The team's home opener this weekend against Treasure Valley Community College Nov. 18 at 5:30 and Western Arizona on Nov. 19. at 7:30 in the BDAC.