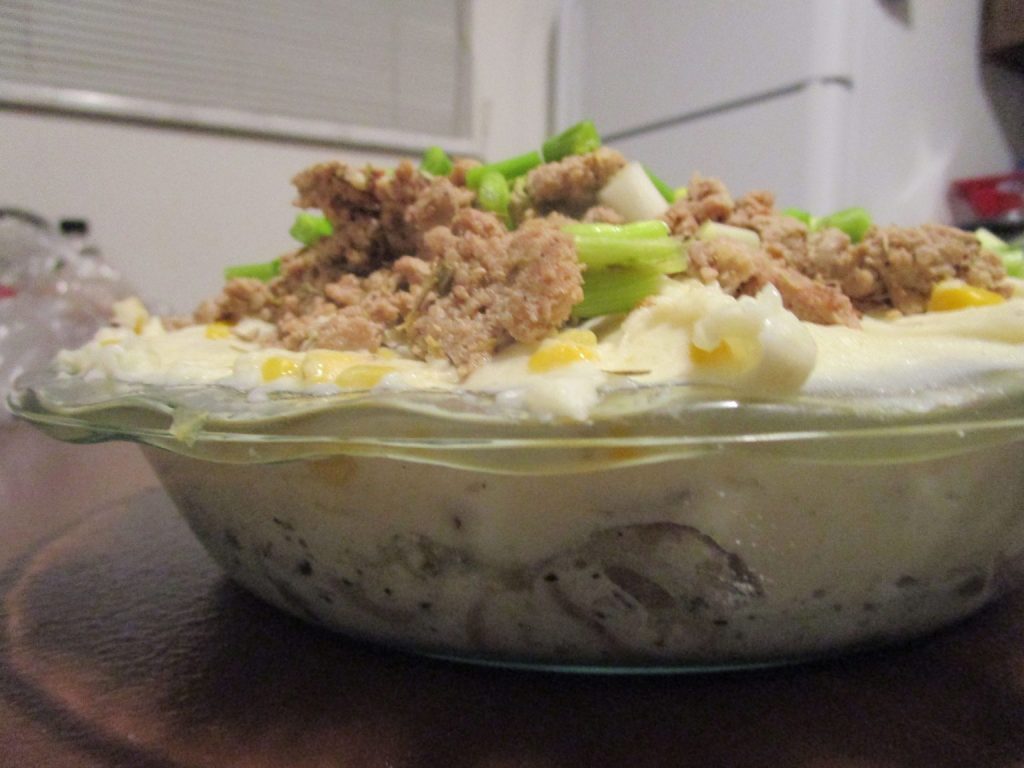 This archived article was written by: Toby Foster
With Thanksgiving arriving, students will head home to spend time with loved ones, I wanted to make a single dish that encompassed several traditional dishes served at the typical feast. This recipe is versatile and can be modified into variations that many will love.
This recipe is a great way to use leftovers from Thanksgiving for those of you who do get to go home and will inevitably get sent back with leftovers. Just layer whatever you want to and reheat it.
3 tbsp cooking oil
1 lb ground turkey
3 tsp minced garlic
3 tsp salt
3 tsp black pepper
1 tsp rosemary
1 tsp thyme
1 can green beans
1 can mushrooms
½ tsp basil
½ tsp oregano
1 cup milk
1 tbsp corn starch
1 can corn
approx. 6 cups mashed potatoes
½ cup sliced green onions
In a large skillet, cook 1tbsp oil, turkey, 2 tsp garlic, 1½ tsp salt, 1½ tsp pepper, rosemary and thyme over medium heat, until turkey is fully cooked then remove from heat and drain.
Sautee green beans in a skillet with the remaining garlic, salt, pepper and oil over medium heat. Once the garlic becomes a dark brown, stir in the basil, oregano, milk and cornstarch. Continue cooking and stirring until cornstarch is completely dissolved then remove from heat.
Drain then heat corn to serving temperature. In a serving dish pour green bean mixture over bottom and spread evenly. Spread half the mashed potatoes over top then pour corn over top spread remaining mashed potatoes on top of the corn. Top with turkey and green onions.