Utah's sexual assault crisis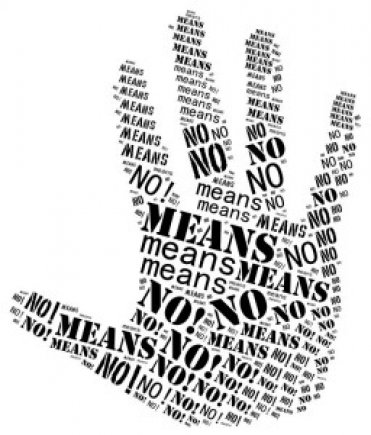 This archived article was written by: Alex Holt
In 2014, President Barrack Obama and Vice President Joe Biden launched the "It's On Us" campaign and the White House Task Force to Protect Students from Sexual Assault in order to work on the growing issue of sexual assault on college campuses across the nation.
According to the president and the task force, an estimated one in five women are sexually assaulted during their college years.
A 2015 study by the Association of American Universities confirms this when it reported that 23 percent of women (nearly one in four) are sexually assaulted during college.
The issue is also widespread in Utah where rape occurs at a higher rate than the rest of the nation.
Westminster, Utah Valley University, Brigham Young University, Utah State, and the University of Utah have issues regarding sexual assault and three of those five universities are under federal investigations for their handling of sexual assault cases.
The United States Department of Education's Office for Civil Rights, which has been tasked to determine if schools have successfully handled sexual assault investigations under Title IX is currently investigating Westminster, BYU and the U of U.
A final decision has yet to be made on all three schools if they violated the law
USDEOCR's efforts has been slow and haven't done anything to improve the situation yet, leaving many of Utah's rape and sexual assault survivors behind.
Earlier this year, at Utah State University in Logan, six women reported to police that they were sexually assaulted. It turned out they were all sexually by the same student, however even though it was reported, the university never fully investigated the allegations or sanctioned the student.
A similar problem happened at the U of U, where it took the U more than a year to find a perpetrator in one case.
Both instances highlight why not only some of Utah's schools are under investigation, but also how Utah propitiates rape culture by not being more proactive in solving the issues facing rape and sexual assault survivors.
There are groups taking action like Utah County Rape Crisis Team, which has worked with Utah Valley University to raise awareness by handing out surveys and recovery presentation.
The "It's On Us" campaign has also made efforts by asking college students to take a pledge not to commit sexual assault as well as opening a dialogue on the topic in order to find more solutions to the problem.
BYU, which is privately owned by the Church of Jesus Christ of Latter-Day Saints has also made progress by altering its honor code to grant amnesty to sexual assault and rape victims.
The honor code previously would sanction both the victim and the perpetrator, usually expelling both of them and barring them from reapplying to the school. This would cause many sexual assault cases to go unreported out of fear of being expelled.
Despite these efforts however, there still has been a major lack of institutional change in order to combat sexual assault across the state.
There has been no significant decrease in the number of sexual assaults and rapes across the state.
There is a call for more to be done, and the fight is far from over. The first step in solving this issue is recognizing the mistakes that we've made in handling it.
A dialogue is being opened to educate people about the issue and how its harms victims. They intend to teach students not to go out in their college career thinking it is okay to go and commit sexual assault.