Cockett excited to work with Eastern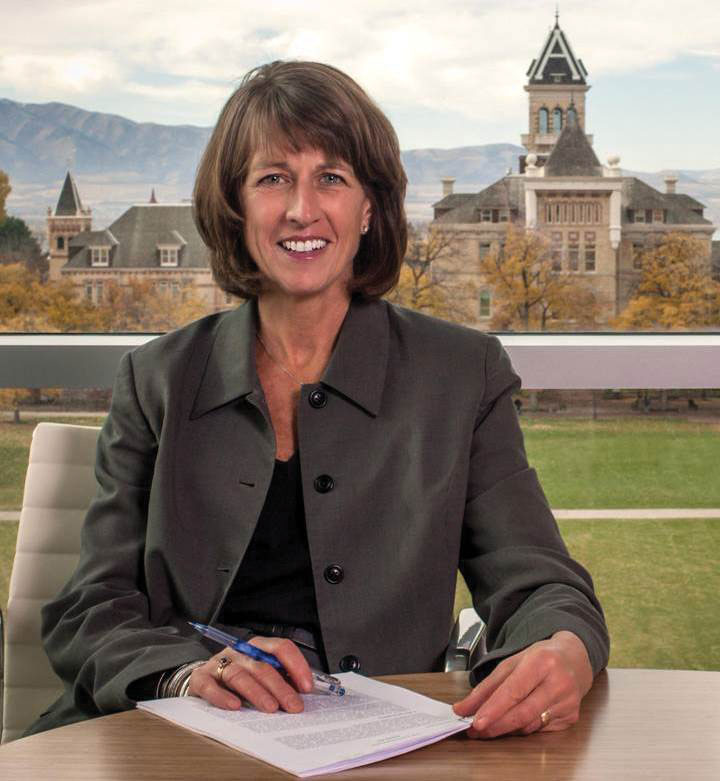 This archived article was written by: Nathaniel Woodward
Newly appointed president of Utah State University, Noelle Cockett, is excited Utah State University Eastern is in Price to give the people living in Southeastern Utah a means to get an education. The university gives students the opportunity to get an education that they may not otherwise have access to without it here.
In an interview via Skype, Cockett discussed her career and pressing issues regarding Eastern. She has spent over 20 years at USU, both as a professor as well as in administration and was selected unanimously by the Utah Board of Regents to replace President Stan Albrecht who is retiring.
Discussing enrollment, The Eagle noted the 25 percent decrease in enrollment for USU Eastern since merging with Utah State in 2010 to which Dr. Cockett said that it would be difficult to link the merger with declining enrollment without looking specifically at credit's earned and where students are now.
Mentioning the enrollment decline could very well be linked to the availability of classes offered throughout the state making enrolling in USU courses more accessible elsewhere. She stated that should would like to look at some data as to where and what students ended up doing after leaving USU Eastern, whether ending their educations or transferring to other institutions saying "We have a lot more to do to look at what's actually happening with the students." Using Managing Editor Nathaniel Woodward as an example who is enrolled in upper-division courses he would be enrolled at USU Logan and not USU Eastern although attending USU-Eastern.
She praised the merger giving examples of the great range of new opportunities offered to students in Price, from new technical certificates to new associates, bachelors and even graduate degrees now being offered.
Cockett expressed great interest in the programs offered at USU Eastern and gave insight into possible future expansion's, hinting at possible increases to the 50-plus degrees already offered to regional campuses and USU Eastern.
Discussing the possibility of evening programs, she noted that a survey needs to be conducted to see if the mostly non-traditional base of students would be interested and able to sustain such a program.
Dr. Cockett was open and progressive in the interview showing insight to issues which USU Eastern is facing and offering solutions of her own.