Cookies with festive colors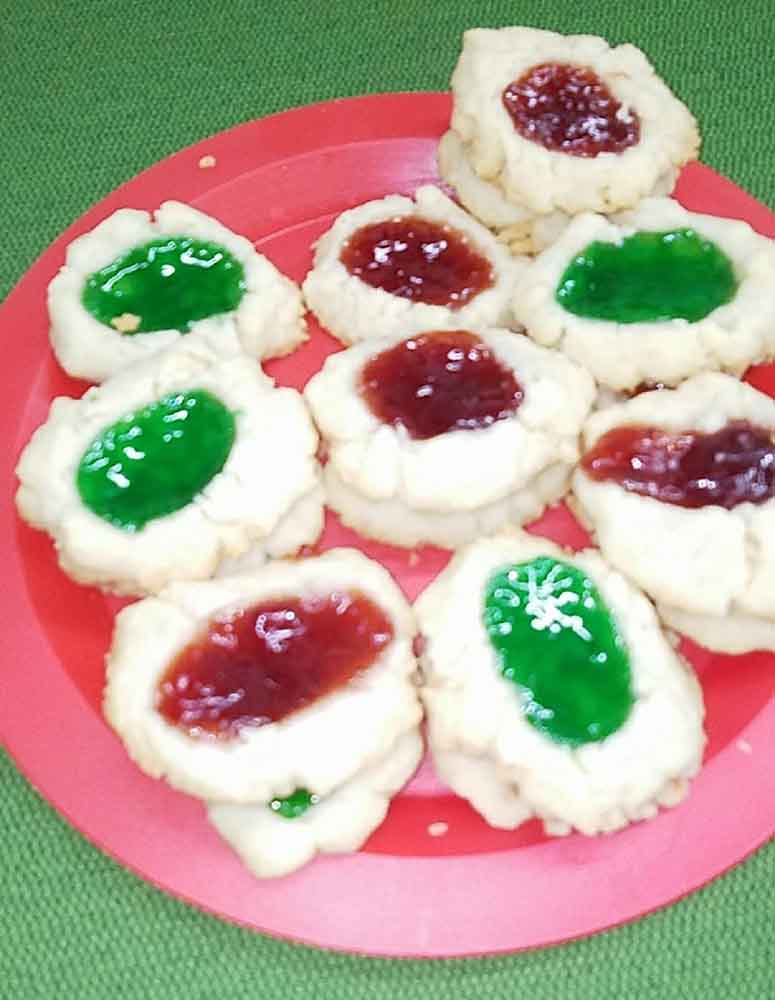 This archived article was written by: Toby Foster
With winter break coming closer, many of us will be heading home for the holidays. There are all kinds of traditions that families have for this special time together. One that has been part of American culture for about three quarters of a century is the Christmas cookie exchange.
Cookie exchanges started in the thirties as a way for neighborhoods to come together and share family recipes for cookies with one another and add some sweetness to their children's lives in a time when so many people had so little.
In my family, our Christmas traditions were always pretty basic, but one thing we always enjoyed together was my mom's homemade fudge. I will be going without her fudge this year since my parents live in Florida, but I am starting my own tradition this year. I recently fell in love with thumbprint cookies. They are such a simple cookie, and the fruit preserves lend a great flavor and variety.
Thumbprint cookies are originally from Sweden. They started showing up in the early 1800's and were usually made using blackberry and blueberry jams. Since refrigeration would not be a household convenience for another hundred years most families made these cookies in the winter and put the dough in the snow to solidify for shaping.
1 cup (2 sticks) softened butter
2/3 cup sugar
½ teaspoon vanilla extract
2 cups flour
¼ cup strawberry jam
¼ cup apple marmalade
green food coloring
Combine butter, sugar and vanilla extract in a bowl. Beat until creamy. Add flour; beat until well mixed. Cover; refrigerate at least 1 hour or until firm.
Heat oven to 350°F.
Shape dough into 1-inch balls. Place 2 inches apart onto un-greased cookie sheets. Make indentation in center of each cookie with your thumb. Mix green dye into the apple marmalade. Fill each indentation with approximately 1/4 teaspoon of preserves.
Bake 14-18 minutes or until edges are lightly browned. Let stand 1 minute on cookie sheets before removing.