Cosmetology students donate $2,000 to United Way of Southeastern Utah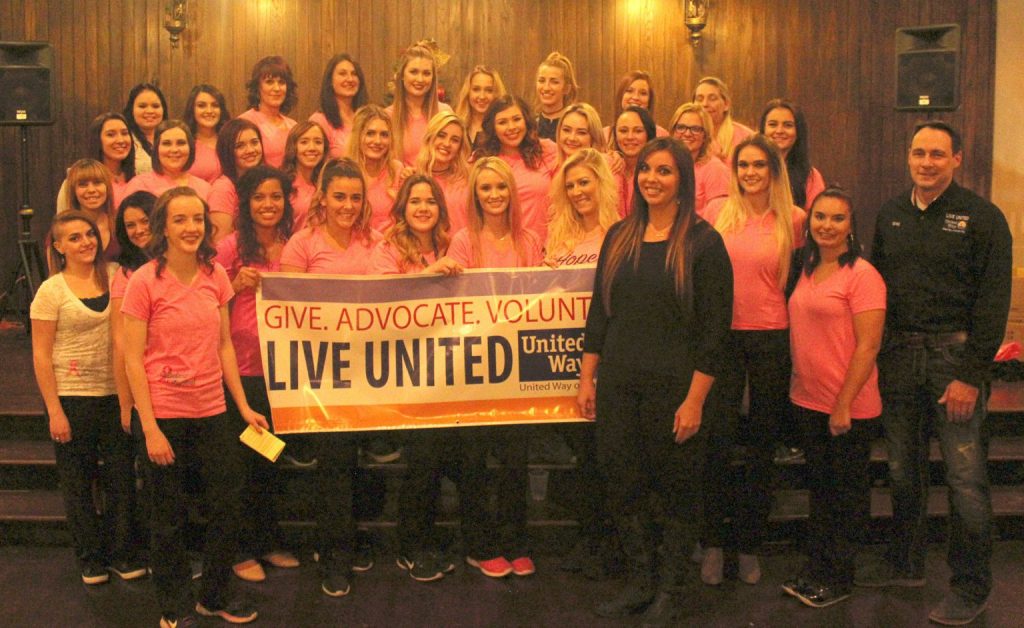 Utah State University Eastern cosmetology students presented the United Way of Southeastern Utah a check for $2,000 for its Salons for Survival program to help working women with breast cancer living in Carbon and Emery counties.
According to Carole Wright, director of the United Way of Southeastern Utah, "these communities are unbelievable when someone has a need. Having cancer is hard enough to deal with and donations to help individuals fighting cancer makes their challenges a little easier each day. I am just humbled and thankful to help in any way we can."
The owner of Bellasano Salon and Spa, Alisha Marelli, started Salons for Survival five years ago to help women in the community offset the financial struggles of fighting breast cancer. She said it is a good way to give back to the women who have supported the salons for many years.
Marelli enlisted her friends in the area salon and spa businesses, who donated 20 percent of their proceeds on every Tuesday in October to the Salons for Survival program. This year, besides Bellasano Salon and Spa, Perfect Touch Beauty Supply and Salon, Scissor Talk and the USU Eastern Cosmetology Department participated in the promotion.
She worked with Debbie Prichard, USU Eastern cosmetology associate professor, whose students hosted a one-day bake sale that raised $2,000. An elated Prichard said, it's always a lot of work preparing for fund raisers, but this one has a special place in my heart because it helps the women of Eastern Utah battling a deadly disease. Our work is simple compared to someone who has been diagnosed with breast cancer.
Applications for assistance is available online at www.uweu.org or at the United Way of Southeastern Utah office at 67 East Main Street in Price.