Vincent competing in national competition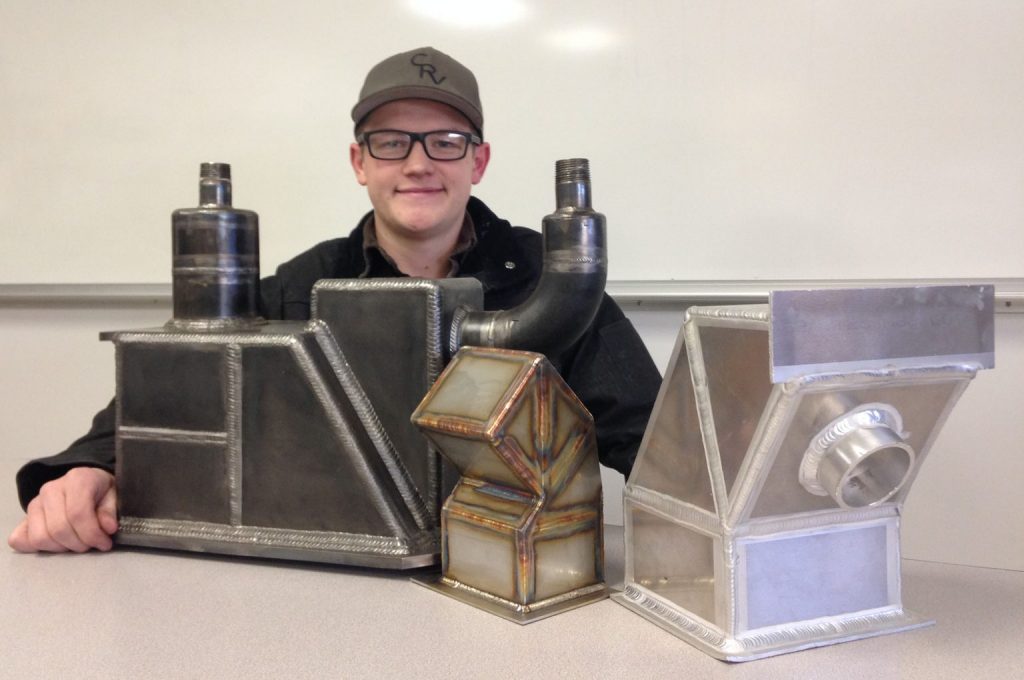 Utah State University Eastern's Chandler Vincent hit the ground running and more importantly welding when he arrived on campus last August as he and 24 welders from throughout the United States prepared for the USA Welding Pre-Trials.
The 25 welders were scaled down to six in November, and Vincent is part of the elite six competing in the American Welding Society's week-long competition in Huntsville, Ala., this week.
He earned one of the top-six spots by excelling in every welding challenge and earning his way into the USA Welding Trials. It was not a short or easy journey for Vincent who started welding at 15. He won the Utah SkillsUSA welding contest both his junior and senior years while competing for Uintah Basin Applied Technology College in Roosevelt.
Over the summer, Vincent moved to Price to enroll in Eastern's nationally recognized welding program. "Chandler was on our radar for at least two-years. He won our invitational welding competition as a high school senior and accepted the scholarship offer related to that contest. I can't say enough about his work ethic. He talked about his goal of competing in the USA Trials on the first day I met him and has never wavered. His welding skills are extraordinary," said welding professor Lon Youngberg.
With multiple work and scholarship offers, a big factor in Vincent choosing USU Eastern was the experience of welding instructor Mason Winters. "Mason was a 2009 USA Welding Trials finalist and I knew he could help me improve. The welding instructors have spent nights, weekends and even time during the summer to help me reach my goals. I can practice as much as I want and Eastern's support has made all the difference," Vincent said.
Since August, Vincent was required to precisely weld steel, aluminum and stainless steel projects, then ship them across the country for scoring by welding experts. The top six were announced in November and Vincent joined the five other winners in Alabama this week for a week-long head-to-head competition sponsored by the American Welding Society.
At the end of this week, the six will be whittled down to three and eventually those three will be whittled down to one. That individual will represent the USA at the 2017 WorldSkills competition in Abu Dhabi, United Arab Emirates.
Update: Vincent was named one of the three best welders at the USU Welding Trials and will compete for top welder in America later this spring.