Welding instructor Gary Prazen leaves international legacy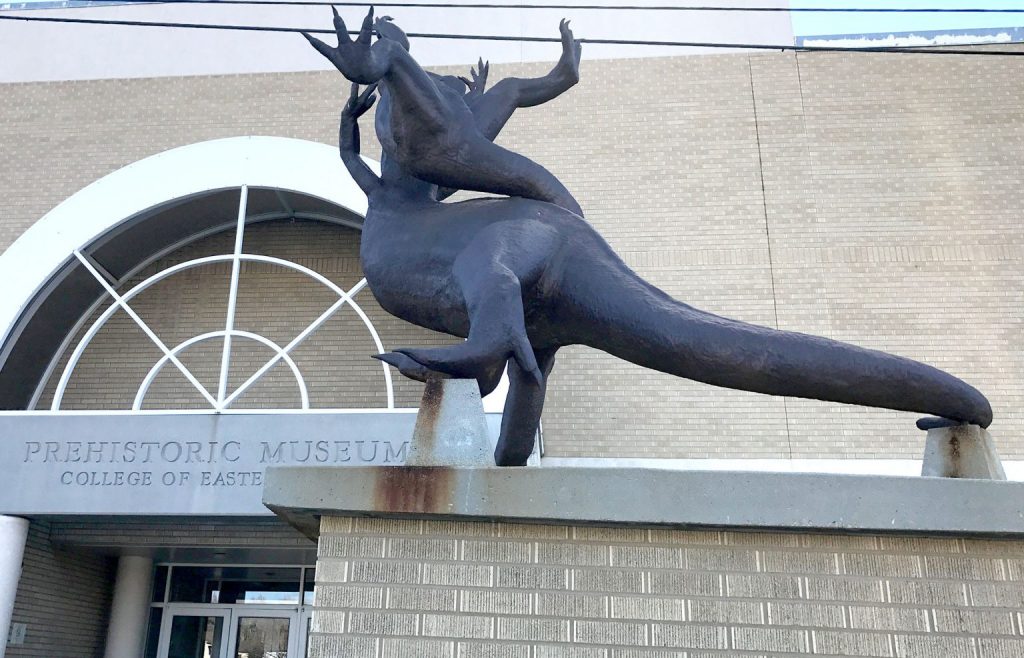 Former College of Eastern Utah welding instructor, Gary Prazen, 80, died Nov. 22. He established himself as a world-class sculptor after meeting an acting icon who was visiting Carbon County in 1978.
The chance encounter with Western Actor John Wayne propelled the Carbon County native into international fame for his realistic bronze sculptures.
According to his bio, Prazen was attending a water meeting at the Carbon Country Club. He had been elected Carbon County Commissioner and was talking to some of his constituents after the meeting.
That day, John Wayne toured several local mines and was the talk of the town.
One of his friends had escorted Wayne to the mines that day. He challenged Prazen to do a bronze sculpture of John Wayne. Prazen called this his Jack Daniel's inspiration because it reminded him of a scene from the movie "True Grit" where Wayne put the reins in his teeth and with a rifle in one hand, pistol in the other, shouted, "Fill your hands you SOB."
Without thinking that he had never done a bronze before, he said, "I will." With those two words, Prazen went from supplementing his income part time with metal artwork to a world-renowned bronze sculpturist.
Prazen had delivered on his promise and flew to Newport Beach, Calif., to present his "True Grit" sculpture to the king of westerns. The gift to Wayne was covered by the media who dispersed the story and photos to the API wire service where his story was seen throughout the world.
He quit it all and went into fulltime designing and building his bronze foundry and equipment. He incorporated his business under the name Original Creations, Inc.
At that time, the popular subject for bronze sculptures in art galleries were cowboys and Indians, wildlife, modern abstract and almost every subject besides mining. No artist had done mining subjects to any degree that would compliment this industry. "No artist realized what an important role mining playing in the history of the U.S.," he wrote.
Almost 40 years later, besides mining, his repertoire includes animals, birds, prehistoric dinosaurs, sports figures, trains, Christmas figures, Kokopellis, oil and gas field workers, angels, and anything Prazen's imagination could dream up. His website says he does one-of-a-kind artwork, custom belt buckles, custom metalwork, exclusive art work for companies including engraving, plaques and trophy awards.
His fierce, fighting dinosaurs perched outside the USU Eastern Prehistoric Museum described what was happening in this area 160 million years ago.
Most recently he, along with his son in law, Danny Blanton, created monuments dedicated to the 1,524 people killed in mining accidents in Carbon and Emery counties over the past century.
Prazen taught welding at CEU from 1973-1978.